"Star Wars" specialty insurer CEO under fire for alleged private jet use, exotic race cars | Insurance Business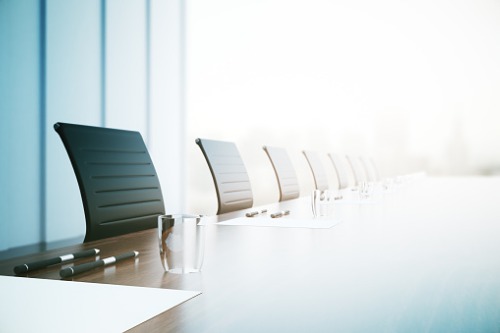 Argo Group International Holdings, Ltd. – one of the insurers that jointly covered the policy taken out by Disney for the late Star Wars actress Carrie Fisher – has been quick to react to a nearly 6,700-word long shareholder letter from Voce Capital Management LLC.
Signed by Voce founder and chief investment officer J. Daniel Plants, the letter was issued to fellow stockholders in connection with the investment adviser's four nominations to Argo's board of directors. Voce is the beneficial owner of more than 1.9 million – approximately 5.8% – of the insurance group's shares.
In the letter seen by Insurance Business, the San Francisco-based firm essentially slammed Argo's spending, drawing particular attention to chief executive Mark E. Watson III.
"Argo will never be able to meaningfully enhance its ROE (return on equity) with its current strategy and expense structure," claimed Voce.
"Argo's corporate expenses are not only shockingly high – they are also shockingly inappropriate, including extravagant perquisites, personal use of corporate property such as company-owned aircraft and housing, gross misallocations of capital on wasteful items and frivolous vanity sponsorships, and an overall spendthrift culture that misdirects company assets to support the lifestyle and hobbies of the company's CEO at the expense of shareholders."
Citing detailed illustrations of the message it wanted to get across, the activist investor stated that it is committed to pursuing changes at the Bermuda-headquartered underwriter. Its examples ranged from the use of private jets to what Voce described as Watson's 'legendary passion' for yachting and racing.
Referring to one of Argo's jets, a Gulfstream V aircraft, Plants' camp said: "We believe the G-5 is Mr. Watson's personal chariot, whisking him and his entourage around the world in pursuit of his kaleidoscope of hobbies and interests, which sometimes includes Argo business, but often doesn't."
Voce went on to assert that inadequate or inaccurate disclosure of compensation and benefits can constitute violations of the proxy solicitation and periodic reporting provisions of the Securities Exchange Act, and that failing to properly distinguish personal from business travel raises questions about internal controls as well.
It also noted: "Every year, Argo is the title sponsor for the Argo Gold Cup, a sailing match at the posh Royal Bermuda Yacht Club, where Mr. Watson is a member (no company disclosure exists as to who pays the membership dues). Argo also funds a Formula E race car team, GEOX DRAGON; in December 2018, Argo agreed to a multi-year extension of the race car sponsorship."
Calling Argo's supposed efforts to rationalise these expenditures of shareholder capital as laughable, Voce said exotic race cars and yachts have nothing to do with selling insurance to small and midsize companies. Meanwhile it is of the view that the blame does not fall solely on one person.
"As a result of its lack of independence, dearth of relevant experience, and misalignment with shareholders, Argo's board of directors is directly responsible for this waste of corporate assets and must be held accountable for it," read the letter in support of Voce's board nominations.
In response, Argo issued a statement less than seven hours after the release of the strongly worded shareholder letter. It also confirmed receiving the director nomination notice from Voce.
"Argo's board of directors and management welcome input from all our shareholders and take into account their views," said the insurance group. "In that spirit, we were looking forward to continuing our dialogue with Voce, but are disappointed that Voce has decided not to engage us constructively.
"Instead, Voce has sent a letter to shareholders that contains a number of misleading and inaccurate statements and personally attacks the company's CEO, ignoring Argo's track record of strong value creation for all shareholders. This is demonstrated by its leading one-, three-, and five-year period total shareholder returns of 39%, 69% and 136%, respectively."
Argo noted that it returned in excess of US$645 million of capital to shareholders from 2010 to 2018, and that last year the company lowered its expense ratio by 260 basis points to 37.8%.
It stated further: "Importantly, the interests of the company's CEO and board are aligned with all shareholders. The CEO is the largest individual shareholder, and the board and executive officers as a group own beneficially approximately 4.9% of the company's shares outstanding.
"In addition, the company has a strong and diverse group of independent directors, including five new directors who have been added to the board over the past two years."
Meanwhile Argo said its board's nominating and corporate governance committee will review Voce's nomination notice and proposed nominees accordingly. It added that shareholders are not required to take any action at this time.