Stubben Edge introduces 12-month term life insurance product | Insurance Business UK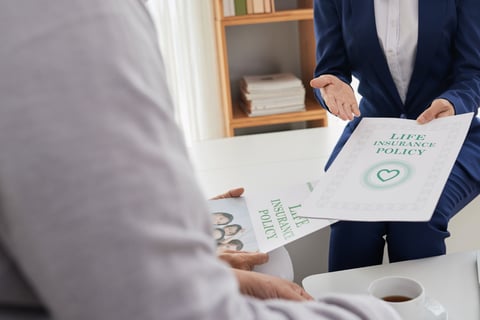 Stubben Edge Group has announced that it is launching a new digital 12-month term life insurance offering.
This new offering is designed such that any general insurance broker can place the coverage for a client easily, it believes. According to Stubben Edge, brokers can sell the product without the need for the typical requirements needed when taking out a whole life or long-term life insurance policy.
A company release said that the term life insurance is for individuals who are self-employed, sole traders, or small businesses that need immediate coverage. Cover can cost as little as £9.50 per month and can provide £50,000 to £200,000 after a short question set. In addition, a lump sum is payable in the event of the client's death within the 12-month period, with few exceptions.
The cover is also comprehensive, and clients can enjoy worldwide coverage, whether they are travelling or residing abroad, Stubben Edge has stated, with few restrictions on occupation. Also, clients with a short-term business loan or business finance product can get cover for the period of the loan if it is 12 months or less.
"COVID-19 showed us how much life insurance is needed but also, how hard it is for large parts of the country to access," said Stubben Edge CEO Chris Kenning. "Working on this innovative product we are closing the under-insured gap experienced by so many SME owners or those employed on short-term overseas contracts."
Read more: Employee benefits platform joins Stubben Edge's AR network
Last week, the employee benefits platform Ben joined Stubben Edge's Appointed Representative (AR) network. Ben enables human resources departments to provide flexible perks and benefits for their workers that are easily accessible in one centralised platform.