Study says senior executives increasingly at risk of facing liability claims | Insurance Business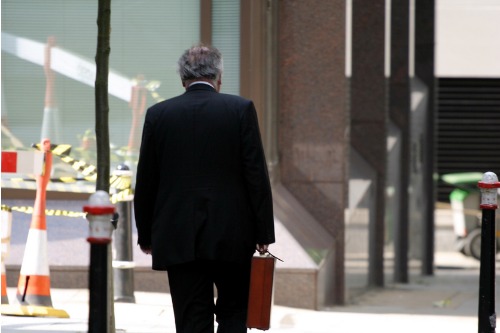 If findings of new research by QBE Business Insurance are anything to go by, it looks like business leaders are becoming more and more vulnerable when it comes to liability claims.
Examining the impact of increased responsibility, the study surveyed 2,500 business owners and senior decision makers – a sample of 500 respondents each from the UK, France, Spain, Italy, and Germany – from a broad range of sectors and functions. Those polled had an average of six years' experience in their current role.
Here are some of the findings from the insurer's research:
70% said their role's remit and responsibilities have increased over the past year;
23% have had a claim made against them at least once in their capacity as a senior manager;
32% pointed to concerns about a claim being made against them in the future;
and 34% feel there's now a greater emphasis on senior management's accountability.
"Senior executives are more exposed now than ever to liability claims arising from omissions and decisions made while acting in such capacity," noted Carly Eveniss, portfolio manager for management liability at QBE Business Insurance, who cited a sustained increase in the number of claims against directors and officers.
"While this is in large part due to the expanding remit of their roles and external pressures like increased regulation, it is also symptomatic of a shifting culture whereby senior executives are increasingly seen as legitimate targets for legal action as disgruntled parties seek the right to have recourse to the party they deem responsible."
Parties include employees and shareholders who can claim the likes of discrimination and mismanagement, with senior executives facing the prospect of fines and penalties on top of legal defence costs.
"Years ago, people wouldn't have known who the senior people in businesses were, but the culture of personality means we increasingly know and often have very strong opinions on today's leaders and we rightly hold them accountable for their actions," said Eveniss.
Meanwhile the portfolio manager, who has specialised in D&O insurance for over 15 years, warned that senior officers may not be paying attention to the details of their insurance cover.
"Funds tend to get burned through quickly and a senior officer needs to know there will be enough money to cover lengthy proceedings and potential damages," added the QBE executive. "Once the limit of indemnity is exceeded, the individual will have to cover any remaining amounts themselves."
Eveniss stressed that product scope can vary enormously and that it is worth questioning whether there is more appropriate coverage under a more applicable policy.