Surge in COVID-19 litigation awaits UK companies, warns Gallagher | Insurance Business UK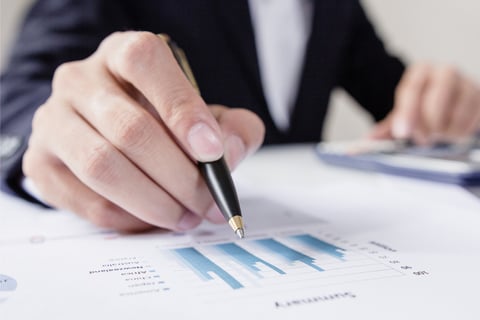 If new research by risk management and insurance broker Gallagher is anything to go by, then it looks like businesses in the UK should be bracing themselves for a "surge" in litigation relating to the coronavirus crisis.
Referring to polled claims management companies (CMCs), Gallagher noted in a release: "Seven in 10 (70%) have already had claims registered and predict claims will cause a 40% rise in litigation compared to previous years, with the real impact likely to be felt from spring 2021 and continue into summer.
"Even though the vast majority of the claims management companies contacted had already seen claims, of those that hadn't yet, three-quarters (76%) said they were expecting an increase over the coming months."
The survey, which was conducted last month by 3Gem on behalf of Gallagher, featured responses from 200 CMCs, 1,000 senior business decision-makers, and 2,000 UK workers.
According to the study, possible allegations include workplace/premises-related safety violations and negligence, as well as unfair dismissal and discrimination following job losses. Shareholder complaints against business leaders are also said to be likely.
"Organisations operating during COVID-19 face a variety of risks, and organisations could find themselves with claims from employees, customers, and third parties in the event they were put at risk or contracted COVID-19 on their premises and it can be proved they haven't followed government guidelines as closely as possible," stated Neil Hodgson, risk management managing director at Gallagher UK.
"Businesses could also face claims that they have mismanaged the situation generally, which has damaged the value of the firm or cost individuals their jobs, and these types of claims can be particularly costly."
According to Hodgson, failing to take measures to safeguard staff – such as a lack of personal protective equipment (PPE), especially at the start of the pandemic – can result in an employers' liability (EL) claim being made.
The managing director went on to say: "Organisations that can prove they have kept abreast of advice and can show they have interpreted it carefully, taking into account the particular characteristics of the business and workforce, should be well-placed to defend claims.
"However, this doesn't mean that attempts won't be made and legal fees may need to be paid even in the event the claim is unsuccessful, which is why it is important to have insurance in place that will cover these costs."
The most common types of claims received by CMCs, according to Gallagher, are the following:
| | | |
| --- | --- | --- |
| Rank | Type of claim | Percentage of claims falling under this category |
| 1 | Employee contracting COVID-19 on premises | 14% |
| 2 | Medical negligence claim | 13% |
| 3 | Subjective claims (e.g. staff feeling overworked, unpaid overtime, anxiety and stress) | 12% |
| 4 | Customer contracting COVID-19 on premises | 11% |
| 5 | Personal injury | 9% |
| 6 | Working conditions (e.g. lack of PPE, defective equipment) | 9% |
| 7 | Delayed treatment for another illness or condition (not COVID-19) | 9% |
| 8 | Discrimination (e.g. either as a result of returning to work, restructuring) | 8% |
| 9 | Workplace safety violation | 6% |
| 10 | Employee contracting COVID-19 in the line of duty | 6% |
Commenting on the research, Browne Jacobson partner Kevin Lawson pointed to remote workers instead of those on-site.
"It is a complex insurance landscape at the moment where we expect the key claims drivers to be employment claims driven by those working from home with inadequate work equipment, training and IT challenges causing injury claims for stress with potential employment claims for bullying, harassment, and constructive dismissal," said the insurance lawyer.
"There are also likely to be EL claims for eyesight risks using VDU (visual display unit) equipment and repetitive strain injury claims from inappropriate home working environment set-ups. Some businesses, such as those operating in a care home or health setting, are particularly vulnerable to COVID transmission risks."
Meanwhile, Gallagher noted that the average claim value submitted by employees stands at £5,500; customers, £7,500. It was, however, stressed that the legal fees necessary to defend against claims "run into much more" than most claim values.