Talanx Group reveals bigger plans | Insurance Business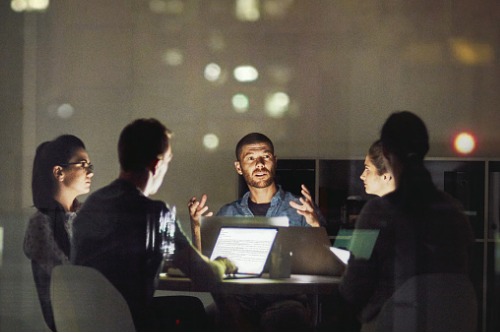 The parent firm of Hannover Re and HDI is aiming higher.
Announcing its "more ambitious" plans for 2019, the Talanx Group said it has raised its return on equity target from at least 750 basis points to at least 800 basis points above the risk-free interest rate. In addition, earnings per share will be increased by an average of at least 5% annually until 2022.
"This is to be achieved by means of focussed strategies for the divisions, various growth initiatives, the bundling of intragroup reinsurance at the holding company, and more stringent capital management," explained Germany's third-largest insurer. "Thirty-five per cent (35%) to 45% of IFRS earnings shall be distributed to the shareholders, with the absolute amount of the dividend coming to at least the previous year's level."
Talanx said it has identified additional potential for optimising capital management which it will "systematically exploit" over the coming years. The plan includes the transfer of subsidiaries' excess capital to the holding company.
The firm believes that the move will pave the way for ramping up investments in profitable and high-growth areas, as well as further securing Talanx's dividend continuity. It intends to bundle the non-life treaty reinsurance requirements for primary insurance at the holding company to take advantage of diversification efforts throughout the group.
As part of the enhanced strategy, digital transformation will also be accelerated to further develop the Talanx system environment and advanced data analysis. Meanwhile acquisitions will remain an important part of the plan.
"Over the past five years, the Talanx Group has posted considerably stronger growth than its competitors and has almost always generated attractive returns with comparatively low volatility," noted Torsten Leue, chair of Talanx AG's management board. "We are building on this success.
"We are continuing to boost profitability in the divisions and are launching growth initiatives in the commercial sector and in specialty business, as well as continuing our successful international growth. All in all, we will thereby significantly increase our earning capacity."