Technology to 'dramatically' drive down car insurance premiums and disrupt industry | Insurance Business UK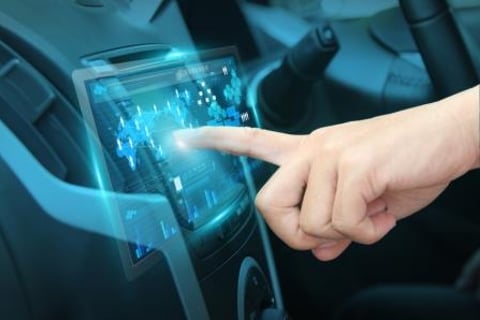 Technology is set to disrupt the car insurance industry worldwide in the coming years, significantly driving down premiums and changing the way consumers purchase their policies, according to new research.
A report from the Boston Consulting Group and Morgan Stanley says that a combination of driverless cars, better use of data and more car-sharing will drive down the cost of motor insurance premiums 'dramatically' over the next 25 years,
Financial Times
reports.
Insurers in developed markets will be hit the hardest, according to the research – premiums in the US are forecast to fall from US$221bn per year to US$74bn by 2040, in the worst scenario, and here in the UK, they are predicted to drop from US$24bn to US$6bn.
Miguel Ortiz, a senior partner at Boston Consulting Group, said that the industry won't feel the heat for the next five years, but things will then "accelerate".
The report also predicts that technology will change the way that people buy insurance, with commercial buyers set to dominate the market by 2040, and consumers accounting for 30% of buyers.
Commercial buyers – for example, Uber – may be more likely to self-insure their own fleets, Ortiz said: "The potential to self-insure when you have a pool is much higher than it is for individual drivers."
As autonomous vehicles become more widely used, they are expected to reduce the volume and severity of claims – which will reduce costs and have a knock-on effect on premiums.
Increased car-sharing, coupled with new regulations, will likely reduce the number of vehicles that need insurance, as well as speeding up the claims process.
David Williams, technical director at
AXA
and chair of the British Association of Insurers' research into driverless cars, said the impact on insurers will be "gradual".
"If accidents happen less and cost less, premiums will come down. The problem is quantifying it," he told the
FT
– adding that he found it "difficult to use the phrase 'pessimistic' if we're talking about safer roads."
When it comes to driverless cars however, Williams warned that their impact cannot necessarily be predicted.
"The bit we haven't got to grips with is that accidents will be fewer but, as people switch between autonomous and fully controlled vehicles, there could be more large claims… If the car is doing a lot of the work for you, you're going to be practising your skills less," he said.
Ultimately, it looks as though the industry will have no choice but to accept the technological changes coming its way. But, "insurers who embrace it will be able to deal with it more easily," Williams said.
Related stories:
Luxury car drivers ignoring car insurance
Public don't trust insurers to pass on savings – report