The barriers facing insurers looking to fight fraud | Insurance Business UK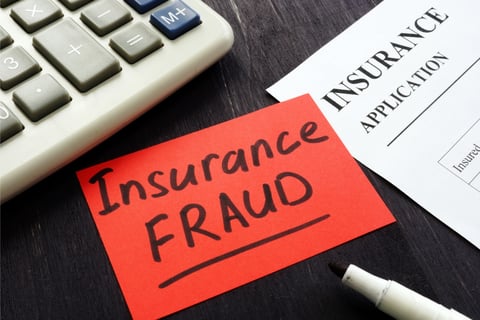 Insurance fraud is making the headlines for all the wrong reasons lately as the cost-of-living crisis increases the financial pressures facing businesses and individuals across the UK. Addressing the challenge in a recent interview with IBTV, Rich Tomlinson, managing director at Percasyo Inform highlighted that it presents a "huge" concern for the sector.
Watch now: How big an issue is insurance fraud in the UK?
"With the current economic situation where households are being squeezed further and further with energy rises, and all sorts of different household bills going up, I think that only intensifies the situation," he said. "Certain individuals will exaggerate claims or manipulate certain pieces of information to help them[selves] out. And unfortunately, with an economic downturn, that's just a fact of life."
Read more: Navigating the cost-of-living crisis – how you can help out
Examining the barriers facing insurers looking to use quote data to reduce fraud, Tomlinson noted that it's difficult for insurers to get that data into a format which they can actually use to apply that information at the point of quote. That's because of challenges around access to the data and the technological barriers that currently exist in the ecosystem, he said, as well as the question of the experience needed to manipulate and analyse that data.
"So, I think there's a real gap there," he said, "and a lot of solutions that are currently out there aren't really cutting it."
Looking at the solutions available to bridge that gap, Tomlinson said a great quote intelligence strategy is really about access to full-quote data from multiple different sources across the industry. Also critical is the ability to easily manipulate that data, analyse it and understand the underlying trends - while being able to do that in an automated fashion that allows it to be deployed very quickly.
"Because things are changing all the time," he said. "Fraudsters are changing how they operate, and the market's changing really rapidly. So, for us that ability to get hands-on, take the ownership of that ability, and deploy that really quickly is very important."