The listed insurance broker you might never have heard of | Insurance Business UK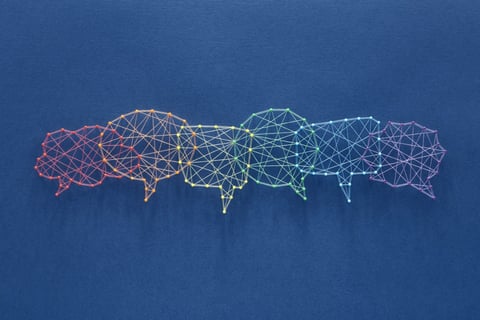 Utility Warehouse is approaching £1 billion in revenue, has 729,000 customers, and its brand ambassador is Ben Fogle (it used to be Joanna Lumley) – but you probably haven't seen it advertised on the television.
In fact, unless you know someone using the provider, you may not have heard of it. This is despite it sitting in the FTSE250 and being London listed.
Nevertheless, the business has set tongues wagging in the insurance and protection markets over its unusual format.
Amid carnage engulfing the energy market that has seen bust suppliers exit in droves, Utility Warehouse now estimates it is one of around 15 suppliers left in the UK. That's not all it distributes – it also bundles in phone plans, broadband, and insurance, and when consumers purchase these alongside an energy plan, the cost of their bill goes down.
Self-described as "all your home services in one", the business has been authorised by the FCA as an insurance broker since October 2020 and was formerly an appointed representative (AR) of Purple Protection from 2017. It continues to invest in taking a "significant market share in the insurance markets", parent company Telecom Plus set out in its latest annual report.
Utility Warehouse co-CEO Stuart Burnett (a November addition to the role but not the business) was formerly at RSA, as legal counsel. Fellow co-CEO Andrew Lindsay is the ex-MD of Ryness, an electrical goods supplier, and won gold for rowing at the 2000 Sydney Olympics.
Founder Charles Wigoder recently stepped back into a non-exec chair role. Wigoder, who launched parent company Telecom Plus in 1997 and originally operated it "from a pub in Henley-on-Thames", is perhaps best known for the 1996 sale of People's Phone to Vodafone for £77 million.
Utility Warehouse's non-exec team also includes insurance pedigree. NED Andrew Blowers is a former Swiftcover CEO and Churchill executive director.
Insurer capacity partners include Canopius Managing Agents, RSA, Astrenska (for which Coplus arranges policies), and an unnamed panel of home insurers.
Insurance products that can be bundled into an energy deal include home emergency, 'bill protector' and 'income protector'. It has legal expenses add on options to home insurance, a product described by the firm as "another perk" of being a customer.
The last year was a "record" one for the 'multiline' firm, with pre-tax profit surging to £47.2 million. Its results were buoyed by its energy performance –market attrition, "ongoing regulatory intervention" on energy pricing practices, and a "worsening" macro-economic outlook was good for business, the firm said.
As for its insurance play, Utility Warehouse grew its "number of insurance services" by 36% last year, having supplied over 48,000 customers, according to the annual report. The business has also filed an application with the Gibraltar regulator to open a captive.
You won't see Utility Warehouse splashing the cash on advertising spend as it looks to grow its book, though.
"Almost every one of our 729,000 customers has been introduced to us by word of mouth," its annual report stated.
The business has a "community" of UW Partners, described as "local, trusted brand advocates" who "spread the word about UW, one neighbour at a time."
UW Partners earn a bonus – typically "£250 to £300", but as big as £400 "if you really get motoring", the business has claimed.
Community members – effectively freelancers, in a similar vein to Avon reps but for energy, telecoms and financial products – are encouraged to "get a notepad and jot down the names of everyone you know – friends, family, colleagues, members of sports teams, neighbours, parents at school, etc."

They should then "start thinking about who to contact first", according to its website.
A 2017 Guardian report queried the viability of UW Partners' "staircase to success" scheme for everyday sign ups – in 2019 it would go on to report the average member was making less than £12 a week before expenses – but found nothing illegal about the practice.
In an energy deal review last week, Money Saving Expert felt the need to point out: "This article does NOT mean MSE or Martin Lewis recommend Utility Warehouse, or network marketing."
Anyone who doesn't mind putting up the £10 admin and £3 member fee (the business did not clarify whether there were any additional costs when quizzed), plus their own expenses, but feels they might be lacking the technical knowledge to sign up as a 'partner' is in luck. According to the UW Partners website: "Don't worry, you don't need to have previous experience or know anything about utilities.
"You'll get all the support and training you need."
The business does also have a website for quoting, which states that its member partners are "not authorised to answer questions" about insurance products, as these are FCA regulated and sold on a "non-advised" basis.
One quote for a UK home obtained by Insurance Business showed that by bundling in a £21.60 monthly broadband contract, £12 mobile contract, and boiler and home or 'protector' insurance from £16, it was possible to generate a monthly saving of £8 on the original monthly energy bill quote.
Using a price comparison site, Insurance Business found at least two options for boiler and home emergency insurance on the market offering a similar scope of cover – though limits could vary – but cheaper, though this is not to say that overall the bundle would not have meant a monthly saving taking all products into consideration.
At the end of the quoting process, individuals are encouraged to avail of its cashback card, which offers "up to 10% cashback" at some participating big-name retailers, including Marks & Spencer, Sainsburys and Boots.
"Increasingly we don't view ourselves as a utility business," Lindsay reportedly said to Direct Selling News in 2015. "We view ourselves as a discount club."
Not everyone in the insurance and protection market is convinced by its model, and Insurance Business understands that concerns have been flagged to the FCA by industry insiders.
Anna Glod, CEO of Umbrella Protect, called out the business in a LinkedIn post last week.

"Nothing is mentioned about having to buy four additional services, nothing is explained about the insurance products: contents or income protection during the sales call," Glod said.

Glod said that the business didn't check "what my occupation, earnings, or health was" when quoting for the policy.
This was also the case when Insurance Business went through the process via the firm's website.
Further, Glod said that the rep "couldn't tell" what was included in an £8 home insurance quote.
"I believe every consumer deserves proper financial advice," Glod said. And she alleged: "Consumers should not be forced into buying regulated products as part of their energy deal package without proper advice and explanation."
Glod also claimed that she had checked with her panel of insurers and was quoted an income protection policy for £10 with a 12 month claim period – this was both cheaper than and double the claim length of that offered by Utility Warehouse.
In response to Glod's criticism, a Utility Warehouse spokesperson said: "We're grateful to Anna for flagging this to us. As soon as we became aware of her post, we reached out to her in order to obtain further information to allow us to investigate fully."
As of Monday afternoon, the business said it had not yet received a response from Glod.
The spokesperson said the business has "strict processes and procedures in place when it comes to offering our services to potential customers."
"We take matters like those raised by Anna very seriously and will take the necessary action to address any issues, as required," they said.