Think Insurtech won't take off? £6 million says different… | Insurance Business UK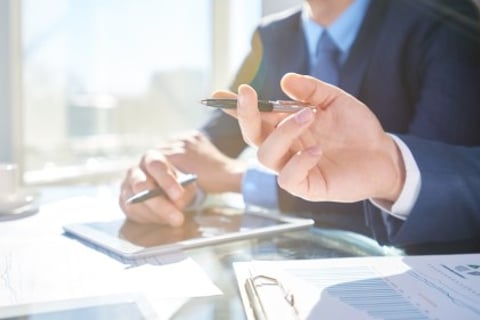 If you're not already on the Insurtech bandwagon then now might be the time to jump aboard.
That's because Insurtech's development has been given a huge boost after start-up company BUZZMOVE announced it had picked up £6 million in funding led by White Mountains Insurance Group.
BUZZMOVE was actually set up in 2014 in the UK as an online price comparison and booking platform for the moving industry but is now developing a new platform that it hopes will make life easier for insurance customers by enabling them to inventory their belongings digitally while they purchase buildings and contents insurance.
So is this advancement a threat to brokers? Rick Huckstep, managing director of Digital Insurer recently wrote that it could actually be used to their benefit by helping them create better pricing.
"By building a detailed personal inventory as your home is packed into boxes and moved, [BUZZMOVE] provides insurers and consumers with the information they need to better price contents insurance," he said. "And, should a claim be made, there's evidence that stuff existed in the first place. They're a 'pickaxe' for the removals business and have become a 'miner' for the insurance industry."
Indeed CEO Rebecca Downing believes that Insurtech and big data are in demand from customers and can take their experience to a new level.
"BUZZMOVE is providing a new marketplace that enables customers to gather and then capitalise on accurate data about their home and household contents," she said. "BUZZMOVE aspires to be to home and household contents insurance, what telematics is to motor insurance, enabling truly personalized home- and household contents-based insurance policies."
As BUZZMOVE is involved in the moving process it is leveraging this access point to gather accurate home and household contents data and to empower consumers to obtain tailored coverage at the right price. It enables consumers to inventory their belongings easily through an intuitive mobile app and Sabine VanderLinden, managing director of Startupbootcamp InsurTech, believes it could have a significant impact on the market.
"Insurance customers want more personalised and transparent products and services that they trust, and BUZZMOVE aims to do just that; straddling the e-Commerce, home and insurance environments," she said. "We foresee huge potential for BUZZMOVE's solution within an insurance sector that is seeking improved customer engagement via digitisation."
Related stories:
Insurance start-up Clark raises over £11 million

How the blockchain could change insurance

Brokers and the digital frontier