"This crackdown on the compensation cowboys is long overdue" | Insurance Business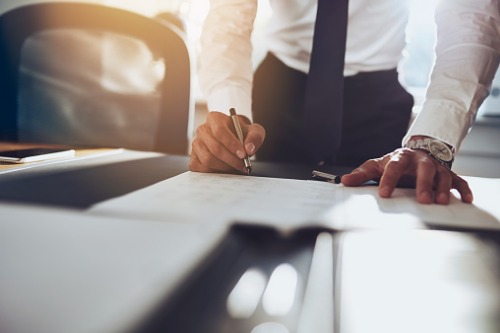 Yesterday was not only April Fools' Day but also the beginning of a new era in terms of claims management industry regulation in England, Scotland, and Wales.
The Financial Conduct Authority (FCA) now has regulatory oversight as far as claims management companies (CMCs) in these markets are concerned – a move brought about by the UK government-commissioned review into the industry. Now CMCs will have to meet FCA-set standards in order to gain authorisation.
"Once authorised, the FCA has a range of tools and powers it can use if firms do not comply with the rules," stated the regulator. "This may involve requiring a firm to change its business practices (e.g. ensuring its communications with consumers are clear, fair, and not misleading), imposing a financial penalty, or refusing to authorise a firm if there is serious misconduct."
According to the watchdog, over 900 CMCs have registered for "temporary permission" so they can continue operating while undergoing the process of authorisation. The FCA said CMCs that did not register by March 31 must stop regulated claims management activities.
Commenting on the development, Association of British Insurers general insurance policy director James Dalton stated: "This crackdown on the compensation cowboys is long overdue. For too long, too many people have been pestered by unwanted calls, texts, and emails from firms that often try to encourage dishonest compensation claims, at the expense of honest customers.
"This tougher regulation should weed out the rogue firms, and provide anyone thinking of using a firm with important information, including fees they may have to pay, and other free alternatives available to pursue a genuine claim."
Jonathan Davidson, executive director of supervision – retail and authorisations at the FCA, cited the fresh regime for regulating the industry of claims management. New requirements include due diligence on lead generation and rules to prevent firms encouraging clients to make fraudulent claims.
"Many CMCs play an important role in helping to secure compensation for customers, including for those who otherwise might not make a claim," noted the FCA official. "The new regime has consumer protection and CMC professionalism at its heart. It will mean that customers will be protected from claims management cowboys and get a better deal."
The regulator also has a dedicated page on its website aimed at guiding would-be users of CMCs.
Meanwhile external engagement head Matthew Drage, of regulatory specialist Huntswood, has offered insights on the matter, saying tighter regulation is both a necessary and welcome step.
"But while it will ensure more accountability, helping to drive up standards and increase transparency, providers should not assume that oversight from the FCA will mean a drop in CMC activity," commented Drage. "Now is not the time to become complacent – there will always be complaints and claims made. Firms should continue to focus on rectifying potential issues and enhancing controls to prevent issues from arising in the first place."
Also pointing to caution was Andrew Stevens, a banking and financial services specialist at customer experience expert Quadient.
He said: "Insurers and banks shouldn't be lulled into a false sense of security by news that the FCA will begin regulating the CMC sector. The tougher rules on how these companies deal with their customers is welcome, and an important step as the industry continues to grow, with CMCs amassing more than £6.2 billion between 2007 and 2017, according to a Ministry of Justice report.
"However, regulation doesn't mean the banks should breathe a sigh of relief: CMCs will still work to identify a weakness in an industry, and attack it relentlessly. Numerous recent high-profile data breaches (many involving UK insurers and banks) and new regulations like GDPR (General Data Protection Regulation) could lead customers to bring legal action against an organisation that has not adequately protected their data."
Stevens, who is of the view that this demand for CMCs will not be outstripped by the new regulations, urged organisations to heed the lessons from the likes of the PPI (payment protection insurance) fiasco "to avoid becoming easy prey."
He added: "Those that understand the demands of the GDPR and of the general public; that have a culture of treating data with the respect it deserves; and that can prove that they have taken the right action at the right time, will be best equipped to avoid giving CMCs an opening to exploit."