Trade bodies react as Parliament rules out no-deal Brexit | Insurance Business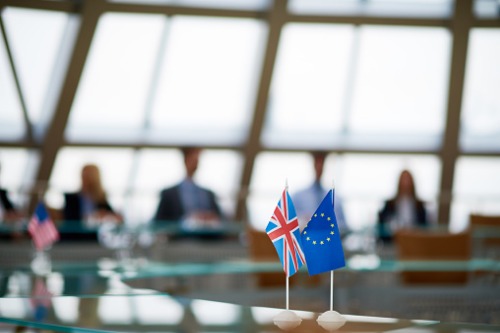 This week's voting by Members of Parliament has seen two rejections – that of UK Prime Minister Theresa May's withdrawal agreement (again) and of a hard Brexit or a deal-less divorce with the European Union.
That means that while the proposed departure plan isn't to MPs' liking, they don't fancy a no-deal scenario either – and the Association of British Insurers (ABI) believes lawmakers were correct in ruling out the possibility.
Last night 321 MPs voted in favour of the motion to rule out a no-deal Brexit, while 278 voted against it.
Commenting on the latest development, ABI director of regulation Hugh Savill stated: "It is right that Parliament has said it can't support a no-deal Brexit, which would be an unforgivable act of economic and social self-harm.
"It is now essential that this is put on a firm, legislative footing. Given how much time is left, an extension to Article 50 seems inevitable and is certainly preferable to no deal by accident."
Hilary Benn MP, chair of the Exiting the European Union Committee, previously said that the UK will now have to apply for an extension to Article 50. His statement came following Tuesday's "historic defeat for the Prime Minister," which saw May's deal voted down a second time.
Read more: May's Brexit deal rejected – insurance industry reacts
Benn added: "The extension will need to be of sufficient length to allow Parliament to reach agreement on a proposal that it is prepared to support."
Meanwhile TheCityUK, an industry-led body which represents UK-based financial and related professional services, was left wanting more after Wednesday's results.
"MPs have said 'no to no deal,' but without an agreement between the UK and the EU, this vote sadly delivers very little," commented TheCityUK chief executive Miles Celic. "A constructive and practical way forward must be found.
"Unless the withdrawal agreement or some other realistic course of action is agreed very soon, the UK will still crash out, regardless of MPs' wishes. Brexit is speeding towards the end of the road and there is still no bridge to get to the other side."
City of London Corporation policy chair Catherine McGuinness, for her part, called the decision to reject what she described as a "hugely damaging" no-deal Brexit "a victory for common sense."
McGuinness said: "MPs have rightly voted in the interests of businesses and households by taking a step away from the brink. Article 50 now needs to be extended to give time for a solution to be found."