Turning crisis into opportunity – a broker's perspective | Insurance Business UK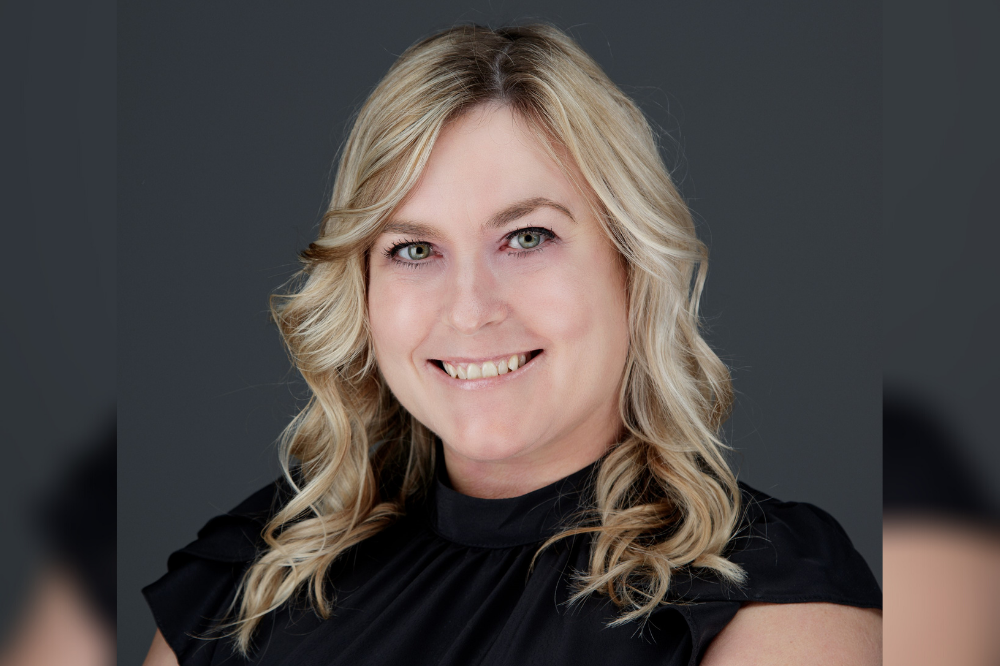 "You could say that [the COVID-19 pandemic] is the worst possible time to start something new but I wonder if really it is the best time because every other year, you could basically write out month by month what will happen. And you couldn't do that last year or this year - we couldn't have envisaged any of this."
2020 was a year of change for Eleanor Moore (pictured), as outlined in her quote above – one which saw her join the new venture Broadway Insurance Brokers as private clients director and be chosen to lead the Insurance Institute of Manchester. Moore became president a month after the first national lockdown was announced and she is now on track to be re-elected to the role, which will make her the first two-term president of the institute since the Second World War.
Read more: Broadway Insurance Brokers CEO on building a business during a pandemic
While the pandemic has changed the way that she has enacted her presidential responsibilities and removed many of the more sociable aspects of the role, it hasn't stopped her from embracing the new opportunities available to members. For instance, she said, a large part of what the institute does is continued professional development through talks and seminars and, with these moved to a digital format, attendance has doubled on average. In the future, there will likely be a fusion of in-person and online events to reach as wide an audience as possible.
"Another thing we quickly realised was the impact that COVID would have on mental health, so we launched MIIndful Manchester and trained 10 people in Mental Health First Aid. We launched this on our website so that people could get their details and reach out to them if they wanted to talk about absolutely anything that they might not have felt comfortable talking to their colleagues about.
"… The feedback to [all our efforts] has been great, which affirms that setting up this targeted committee looking at mental health was absolutely necessary. And it's not just for this year, it's something that we need going forward and something that will continue to develop organically, depending on where the need is found. But I'm very very proud of how we identified this need and have provided these solutions."
Moore is unafraid of taking risks and of transforming challenges into opportunities, a trait which has prepared her well for taking on a leadership position during a global pandemic. She joined the industry at the age of 17, taking on a variety of roles in claims and as a motor underwriter, and rapidly rose through the ranks becoming a team leader at 21. She was 26 with a young child when the company she was working for closed its non-central offices, and she and her then-husband were both made redundant.
"It was a bit of a shock to the system, but it was also the shove that I needed because I think I probably would have just stayed there forever otherwise," she said. "So then I went into broking and I had to start again at the bottom. And after a year, I took a year out and did an access course in English and History at the Manchester Metropolitan University but when I worked out the funding, I couldn't afford to stay there because my daughter was still very young. So I went back to C&C Insurance Brokers in Stockport and joined again as part of their personal lines team, and after a couple of years was the personal lines manager and then personal lines director."
Moore noted that she has loved every job she has held and that it was in keeping with her urge to explore new opportunities that she joined with Daniel Lloyd-John, Broadway's CEO, driven by his bold and innovative vision and her realisation that such an opportunity would not come along again. She has always been conscious of setting a good example to her daughter, who is now 19, about what a healthy career looks like and the need to challenge yourself to discover what you are truly capable of doing. That's not to say that doubts aren't part of life, however, she said, and she noted that having been a part of the Manchester Institute for several years and its treasurer for four years, she never saw herself stepping up to the role of president.
"And that was partly because I didn't believe in myself and I was scared of humiliating myself by not being up to the job," she said. "And then two and a half years ago, my marriage ended almost overnight and I'd been with my husband for 20 years, so it was a big shock to the system. But within a couple of months, I just thought, 'OK, your life's changed. You can't do anything about that. But what can you do now?' And I'd been asked to step forward as president a few times and I'd never thought the time was right and all of sudden it was the right time… And I really do believe there's a right time for everything."