UK brokers bullish on London market despite Brexit | Insurance Business UK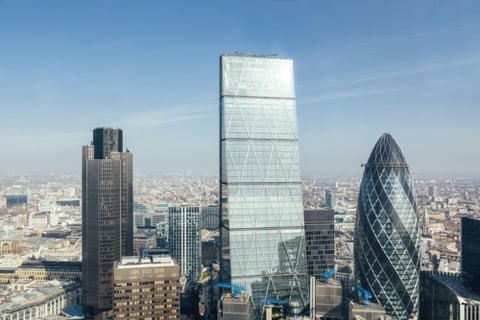 The overwhelming majority of UK insurance brokers expect London to retain its place as a leading global insurance market despite Brexit, a new report has revealed.
Eighty per cent (80%) remain confident in the market's status, the research by legal expenses insurer
DAS UK
Group found, and just under half expect to see double-digit growth in their business over the next two-three years.
Despite the country's vote to leave the European Union, UK brokers remain committed to the country; just 2% have made contingency plans to move part or all of their business operations to the EU once the UK has withdrawn from the European Union.
The DAS Market Barometer, which surveyed 250 brokers, found that they were bullish about business prospects over the next two to three years. Seventy-nine per cent (79%) said they expect their company to grow, and almost half (49%) expect revenues to increase by more than 10% over the next two to three years.
It seems that brokers are more optimistic than their clients, though. Of the 250 SMEs that were surveyed in the previous quarter, just 55% expect to grow, and 9% actually foresaw a downsize over the next two to three years.
"It's clear from our latest quarterly survey that broker confidence both in their own business performance, and London's ability to facilitate it, remains very buoyant," James
Henderson
, managing director insurance UK & Ireland, DAS UK Group, said in a statement.
"Furthermore, with only a small number making any form of contingency plans to set up in the EU, I hope this optimism is rewarded by the government's negotiating team as they consider the needs of brokers and the wider UK insurance industry," he said.
Related stories:
Inga Beale: "Crucial" for industry to attract tech talent
We're too expensive, says Lloyd's chairman