UK burglary fears on the rise | Insurance Business UK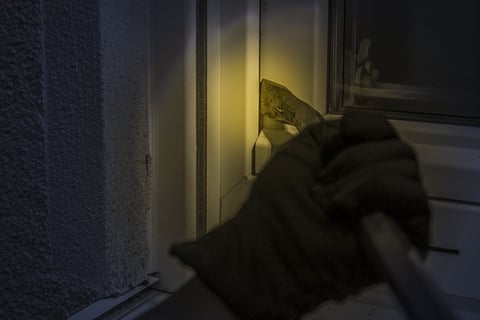 The fear of burglary is on the rise in the UK – with new research by
Churchill
home insurance revealing that 6.9 million people are concerned about being burgled. Yet, remarkably, few of us are taking the necessary steps to limit the impact of a burglary.
In what should be a key message to insurance brokers looking to help their clients ensure their policies are not invalidated, an amazing 29% of Brits admitted to never having thought about hiding their valuables, while 10% went as far as to say there is little point protecting their property as a burglar will "get in anyway".
Brits seemingly feel vulnerable when it comes to burglary with less than a quarter (24%) believing they are able to protect themselves against a burglar.
Just 21% of householders have put themselves in the mind of a burglar and considered the route they might take through a property during a break in while only one in five (20%) householders has tried to put themselves in the mind of a burglar to imagine how a burglar makes decisions about where to look for valuables in a property. This may explain why so often valuables are still left in obvious places to search such as bedside tables and underwear drawers.
The release highlights that there were 701,000 incidents of domestic burglary between April 2015 and March 2016, according to the most recent Crime Statistics for England and Wales (CSEW). While the incidents of burglary have decreased by 11% from the previous year, 29 households per 1,000 are still affected by burglary incidents.
Related stories:
This rising theft highlights need for cover
UK's student burglary hotspots revealed