Watchstone, Slater and Gordon UK reach settlement | Insurance Business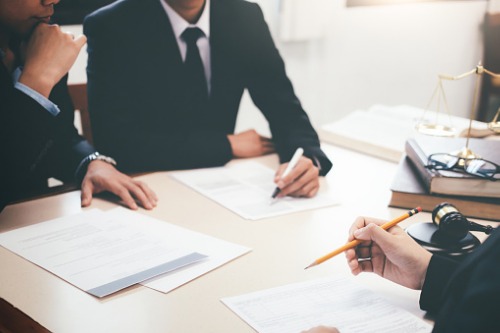 The High Court battle between Watchstone Group Plc and Slater and Gordon UK (S&G) has now been resolved by way of settlement.
In a statement, the firm formerly known as Quindell explained: "Under the settlement, which is made without admission of liability by either party, all of S&G's claims or potential claims for alleged breaches of warranty, deceit, and fraudulent misrepresentation against Watchstone, its present and former directors, officers, and agents relating to the historic sale of the group's professional services division in May 2015 have been unconditionally withdrawn."
The settlement means £11 million of the £50 million currently held in escrow will be released to S&G. The balance and accrued interest, on the other hand, will be released to Watchstone.
In addition, neither side will make an application for costs and Watchstone has also agreed not to pursue its counterclaim.
"We are pleased with the resolution of this matter," stated Watchstone non-executive chairman Richard Rose. "While Watchstone remains firmly of the view that the legal action commenced by the other side was without merit, the board believes that a settlement at this level is in shareholders' interests as it brings certainty.
"It also releases a significant cash sum that has been locked in escrow and unavailable to us for some considerable time. The decision was made with consideration of the costs of pursuing the company's defence and counterclaim at trial and to the inherent uncertainty of the outcome of any legal process."
In addition, Slater & Gordon also issued the following statement to Insurance Business.
"We can confirm that Slater & Gordon and Watchstone have reached a settlement. We are pleased this matter has drawn to a conclusion," said Slater & Gordon chief executive David Whitmore.
"As a business, we have not been distracted by this case – we have new management, new expectations, new processes to support our staff, partners and customers and new technology to make our work more efficient and effective. We look forward to the opportunities that lie ahead."
Last week a full and final settlement was also reached between Watchstone and former boss Robert Terry in respect of separate High Court proceedings. The terms of that settlement are confidential.