"We are completely committed to the broker market" | Insurance Business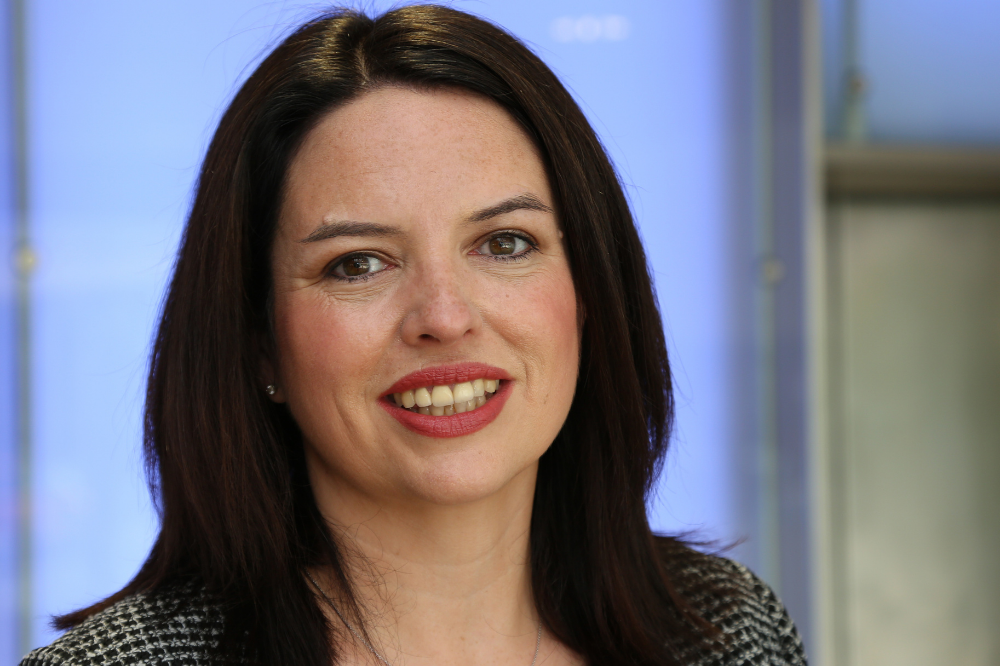 The first virtual BIBA Conference went into detail on the insurer/broker relationship – resilience, humour, information-sharing and a shared passion for finding the right solution to any given problem, being pinpointed as vital elements. For Sarah Mallaby (pictured), director of broker markets at Allianz, each of these ingredients is essential to the enhanced broker proposition launched by the insurer promising 'strong partners for what's ahead'.
If there's one thing that brokers really need right now, it's strong partners, Mallaby noted, as the upheaval and disruption of the last 15 months has created significant challenges for these businesses as they juggle remote working with a hardening market. As such, the team has looked to rollout offerings including drop-in surgeries, underwriting surgeries and training surgeries to maintain visibility and engagement.
Read more: "We will have work to do to prove why insurance is still relevant and important"
"Brokers now have to deal with the fact that, across most lines, even simple renewals are more challenging because capacity is being reduced and rates are hardening," she said. "So brokers haven't got much time for a nice chat, which we need to be sensitive to and to make sure we're available when they are. [This means] working with them on each case, telegraphing when we've got issues and trying to get in contact early to give them as much information and forewarning as possible."
Allianz's updated broker proposition has all the traditional engagement features of its original proposition, she said, from dedicated points of contact to exceptional claims services and a strong risk management offering. However, the revamp now includes a variety of new features that are centred around having a wider impact on the market. The 'strong partners for what's ahead' message is an innate part of that, Mallaby noted, as it's about riding out any upcoming storms with the aim not just of improving the experience of brokers and customers, but also the industry as a whole and society in general.
The proposition was born on the back of conversations with brokers and through marketing research into the supports that will be most useful to them, she said. This research also highlighted a few key concerns facing brokers – they are increasingly talking to the team about environmental factors and sustainability, as well as how to heighten the resilience of their business infrastructure, particularly with regards to cyber risk.
"Another main concern that brokers, and all small businesses really, deal with is around people – talent recruitment, talent development," she said. "From the struggle around remote working or flexible working in a small operation to HR policies and procedures, there are so many elements where insurers need to be more alive to giving consultancy and thought leadership, and providing access to experts, as and when required and requested by brokers."
Read more: Allianz UK on how to address the mental wellbeing challenges of COVID-19
With its broker partners in mind, Allianz is launching a series of new initiatives, including a broker apprenticeship scheme to help them gain their CII qualifications, as well as on the job training. It's early days yet, she said, but the feedback has been great so far and the team is keen to expand this going forward as the initial scheme was heavily oversubscribed. Mental health has also become a point of focus recently and so the insurer has entered into a partnership with Mind, focusing on offering mental health training.
"I actually spoke to quite a large brokerage recently, and they were saying they've actually been trying to do mental health training and wellbeing for years but just never found a way of doing it," she said. "So this has been a godsend for them, and it's such an important issue, especially with everything that's happened over the last year."
Another core emphasis for brokers and Allianz alike has been making sure that local communities are well-served. This is behind the insurer's sponsorship of local sporting initiatives, and its pledge of support to previously overlooked sporting endeavours, including through its sponsorship of women's games as well as men's games as part of its RFU backing.
"I'm told our funding has helped put the Premier 15s, the women's league, on the television which is massive for them and helps drive more support and engagement," he said. "And it's also driven their 'Inner Warrior' campaign which is helping them get the message out there about what a great game rugby is and how women and girls can get involved."
Brokers are closely involved with Allianz's sports fund, Mallaby noted, and it helps them gain reach into their local communities while driving a wider message about the role in insurance in supporting wider society and an ESG agenda. Whether it's through the Mind partnership, or the sports fund, or any other initiatives the company supports, however, the underlying focus is always the same – supporting brokers now and into the future by growing together and working together.
"My message to our broker partners is clear," she said. "We're not going anywhere, we are completely committed to the broker market. You might not always like what we have to say or what we do, but we are here to support you and to make the best of whatever comes our way… We do everything we do in a considered way, and always with the best for our brokers in mind."