What are trust levels like in insurance? | Insurance Business UK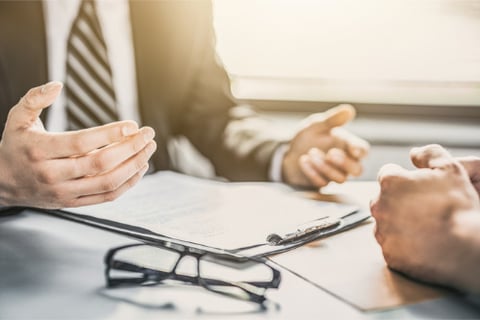 It's fair to say that the insurance industry has seen its fair share of negative headlines since the onset of the coronavirus pandemic. With a host of insurers coming under the spotlight for their handling of business interruption claims, and others criticised for not passing on savings to consumers, it's reassuring to know that at least before the global health crisis hit trust in the industry was on the up.
The Chartered Insurance Institute (CII) has released its latest Public Trust Index, highlighting that from a survey of 1,000 customers and 1,000 SMEs – spread over two waves in October last year and January/February this year – satisfaction was up overall year-on-year.
The survey's results highlighted that loyalty, complaint handling and the ease of doing business were ranked by SMEs as most important when buying and renewing insurance. Meanwhile, for consumers, loyalty, speed of claims, price and complaints handling took the top rankings.
Director of policy and public affairs Matt Connell believes it will be interesting to see how things change on the back of the coronavirus claims experience.
"The CII trust index is the only index that identifies issues with trust in insurance – such as the confidence people have that all their relevant risks are covered, or the speed in which claims are paid – and identify ways in which insurers can change the way they operate to improve trust in future," he said. "As a result, we expect the trust tool to play a key role in improving trust in insurance through 2020 and beyond."