What does a strong insurer-broker partnership really entail? | Insurance Business UK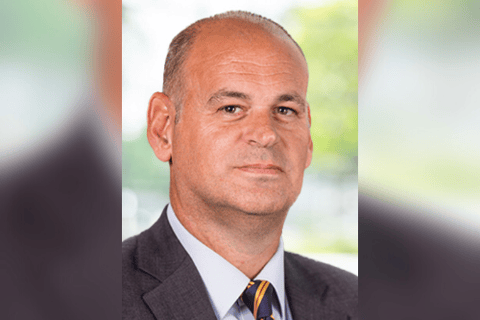 There's a great deal of discussion across the insurance marketplace as to what constitutes a strong insurer-broker partnership - but what they essentially boil down to, according to Mike Bottle (pictured), SVP, strategy & distribution, UK regional division at Arch Insurance, is a question of consistency. Knowing that an insurer partner will maintain a level of service, quality of product, and commitment to every sector in which they operate is one of the most important things to brokers and must be upheld at every level of an organisation.
Read more: Arch Insurance makes key UK promotions
"We have never set out to be all things to all brokers," he said. "We work hard to ensure we deliver a consistently high level of service, sustainability of pricing, clarity of risk appetite and predictability of product to our brokers. We believe that this consistency has been central to building strong partnerships and the success of our approach is evident in the number of long-lasting, highly productive broker relationships we have developed over the years."
In addition to this, he described another essential facet of a strong broker partnership as responsiveness. Brokers need a quick and clear response to any submission - they shouldn't be expected to wait days for an answer.
When dealing with urgent submissions, he said, underwriters always strive to respond within a matter of hours. This has had a positive knock-on effect for the business, with strong positive broker feedback revealing how appreciated it has been that the firm has been able to maintain this level of responsiveness even during the remote working environment of COVID lockdowns.
Support at local level
Bottle cited the commitment of Arch's UK regional division to maintaining a branch network of regional hubs across the UK. The team currently harbour an expansive network of offices, with over 300 employees, many of which are in broker-facing roles. This has empowered and encouraged underwriters to work with brokers at a very local level, he explained.
"We feel this commitment to having an underwriting presence in key locations around the UK is a key differentiator for us as many of our peers are adopting a more centralised approach," he said. "We are determined to ensure our regional brokers have direct access to experienced underwriters on their doorstep.
"Our teams are highly experienced and appreciate the nuances of the regions in which they operate. Many of our local relationships have existed for a very long time. That means our underwriters and regional broker partners can have meaningful conversations based on an in-depth understanding of the marketplace, individual risks and wider opportunities."
In addition, he said, a core element of building strong broker partnerships has been putting the voice of the customer front and centre of the business's proposition.
"We also take the responses to broker surveys very seriously," he added. "We listen, we change, we adapt."
Arch's UK regional division was recently boosted by the appointment of Caroline Fisher to the role of broker relationship development manager and Bottle highlighted that in her new position, she will have a central role in supporting its brokers and promoting its service proposition across the Southwest region.
"We see significant opportunities to grow our presence across the region," he said. "As such an experienced practitioner with extensive local market knowledge, Caroline will be integral to helping us achieve that. She knows the local community of brokers extremely well and will be working directly with them not only to explore new opportunities but also to address any issues they may have and to look to how we can improve our level of service."
Looking more generally at the insurer-broker connection and whether COVID has changed the nature of this partnership, Bottle said, from his perspective, the pandemic had served to strengthen relationships. As the team were entering lockdown in the UK, it made being available for its brokers its number one priority and quickly established an effective rhythm for communicating virtually. In fact, he added, virtual meeting tools have arguably allowed them to see brokers even more regularly than pre-lockdown.
"The pandemic has also helped us as an industry to further improve our focus on the end customer- as well as driving home the criticality of maintaining strong partnerships with brokers," he said. "The two are very much interlinked as the quality of the broker and insurer relationship is integral to the quality of delivery to the end customer.
"From my own perspective, the pandemic has reinforced the value of our broker relationships, and I'm glad to say we have come out of this experience closer to our broker community than ever before. We are now looking forward to getting back to seeing people face-to-face. This is a people and relationship business after all."
"As we begin to emerge from the pandemic," he said, "brokers will remember those that worked with them and looked after their customers throughout this extremely trying period."