What more can insurers do to protect customers online? | Insurance Business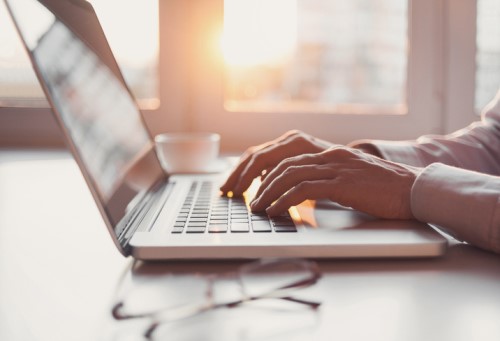 The following is an opinion piece from Karen Wheeler, country manager and vice-president, Affinion UK.
Barely a day goes by that we don't hear news of another cyberattack bringing down a business and causing serious problems. Although it's the big brands that grab the headlines, such as the high-profile hacking of Tesco Bank last November, which affected thousands of customers, it's clear that no-one is immune to the risks.
Research by ICAEW has found that 60% of small businesses suffered a malicious breach in the past year and half of them had a serious incident. And new figures by Cifas reveal identity theft is reaching "epidemic levels," with 89,000 cases recorded in the first six months of the year as ID fraudsters obtain personal information to open loans or store cards in their names.
While there is clearly awareness of the dangers of compromising sensitive information online, are businesses and consumers doing enough to protect themselves? And is there, in fact, a role insurance providers can take in helping to detect and prevent the threats before they can occur?
The cyber security traps to avoid
It's hard to imagine a life without our smartphones and laptops; whether it's working on the go or checking social media, digital devices have become our constant companions. However, although this convenience is great for helping us live our lives, the reality is that there are moments throughout the day when we may be leaving ourselves vulnerable to fraud.
On the train to work, for example, the desperation to send an important client email may mean joining an insecure Wifi network, which may expose the individual to hackers. Or in the office, just one member of the team clicking on an attachment from an unknown sender can have widespread implications as a potential malware threat can spread quickly across the network.
But it's not just on our commute or in the office that threats linger; working from home is a growing trend, with figures from TUC revealing the number of employees who say they 'usually' work from home has climbed by almost a fifth over the past decade, passing 1.5 million. This move from office to home means an increase in remote log-ins to download important files from their employer's server, which could leave the business vulnerable to privacy attacks. The repercussions of a cyber attack can be seriously detrimental; ICAEW found the worst breaches disrupted operations for small businesses for an average of seven to 10 days.
An opportunity for insurers?
As the saying goes, prevention is better than cure. Where I believe the opportunity lies for insurance providers is helping customers to detect warning signs of fraud and act to prevent against them before they occur – as well as helping to resolve issues if the worst does happen. Consumers already see insurers as the custodians of their physical belongings – homes, cars, phones – as well as their health and business assets, so carving a new role as guardians of their digital presence would perfectly complement this.
In a heavily commodotised market, insurers have to work hard to differentiate themselves, with customers often only selecting a provider based on price. It also presents an opportunity for insurers to engage with customers outside of their lifecycle. Typically, customers only interact with their providers when they're first setting up the policy, renewing or making a claim. These isolated points of communication don't allow insurers a huge amount of potential to build a relationship with their customers.
The threat of cyberattacks is unlikely to subside any time soon, and there is an awareness that it could happen to anyone; research by Callcredit Information Group revealed 66% of consumers perceive the risk of identity theft and online fraud as one of their biggest concerns around sharing personal information online. Insurance providers should consider how they can evolve their roles in consumers' lives from a point of contact only during a crisis or renewal, to one which offers ongoing support and peace of mind in helping to keep customers' safe online.
The preceding article was an opinion piece from Karen Wheeler, Country Manager and Vice-President, Affinion UK. The views expressed within the article are not necessarily reflective of those of Insurance Business.
Related stories:
Aviva launches new tool to identify total loss claims
Australian insurance disruptor heading to the UK