What SMCR? A good percentage of brokers don't know what's coming | Insurance Business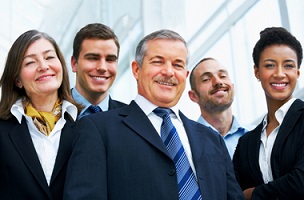 Hopefully it isn't a case of "don't know, don't care," but if new survey findings are anything to go by, it looks like a lot has to be done to raise awareness among brokers about the imminent implementation of the Senior Managers and Certification Regime (SMCR) in the industry.
Research by Ecclesiastical Insurance found that only 36% of brokers are aware of the changes, which are aimed at greater accountability among individuals, happening less than a year from now. SMCR will apply to insurers and intermediaries from December and next year, respectively – effectively replacing the Senior Insurance Managers Regime (SIMR).
The replacement regime, which was first introduced for banks and building societies in 2016, currently applies to credit unions, investment firms, and UK branches of foreign banks. As part of legislation to extend it across all financial services firms, SMCR will include insurance firms starting December 10.
A huge knowledge gap exists though, according to Ecclesiastical, as its survey shows just one in seven brokers feel informed about the legislation, with only 14% saying they have received information or training about it. On the flipside, surprisingly 93% of brokers believe they will be ready in terms of compliance.
"The SMCR represents a fundamental change for the insurance industry that will affect all firms in some way," said Adrian Saunders, commercial director at Ecclesiastical. "Given the breadth and detail of the changes, brokers should start considering now what they need to do to comply with the legislation.
"However, with brokers already facing a tide of regulation, including the introduction of the GDPR next month and the implementation of the Insurance Distribution Directive in October, it's perhaps no surprise that the majority haven't yet got to grips with what the regime means for them."
Brokers, at least those who have some sort of information on hand, have also weighed in on the perceived pros and cons.
"Among those who are aware of the changes, the jury is out about how SMCR will impact on their business," noted Saunders. "While firms recognise the importance of clearly allocated responsibilities, ongoing staff training, and appropriate oversight, brokers are struggling to see the benefits for customers and have concerns about the extra burden it will put on senior staff."
Ecclesiastical said less than half of the respondents (47%) believe SMCR will improve protection for customers, while only a third (34%) think the new regime will increase confidence in being treated fairly by a broker.
Relaed stories: