What's going on with the personal injury discount rate? | Insurance Business UK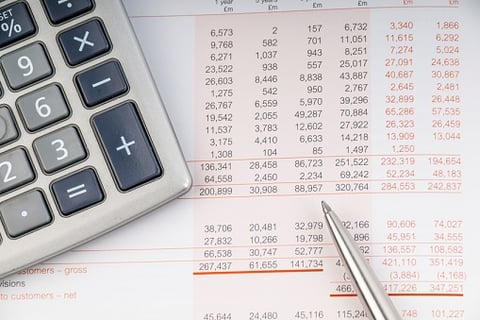 Earlier today we informed you that the
Government has suspended its decision on the personal injury discount rate
, with an announcement originally due for tomorrow. The discount rate is currently set at 2.5% and hasn't been changed since 2001.
However, just what is the fuss about and why is this announcement so important?
What is it all about?
The personal injury rate – or Ogden rate – is designed to make it easier to calculate future losses in personal injury and fatal accident cases. When courts are assessing compensation awards and how much interest the money will earn when invested they take into account this discount rate – the higher it is, the lower the initial lump sum.
As the rate hasn't been adjusted since 2001 and with interest rates having dropped sharply since, campaigners have been calling for change with the Association of Personal Injury Lawyers (APIL) telling the
Financial Times
that the existing rate is far too high.
"We think the rate has been wrong for many years," Neil Sugarman, president of APIL, told the publication. "It assumes a far greater return than [people] are able to achieve, so they are in grave danger of running out of money."
However, changes would also have a massive impact on the insurance sector as it could mean that reserves for past claims not already paid may rise, while future claims could also go up. According to an analysis by Direct Line, a 1% decrease in the Ogden rate would take £190 million off its profits.
Want the latest insurance industry news first? Sign up for our completely free newsletter service now.
What's happened so far?
A review was launched by the Ministry of Justice which stated that there is a duty to ensure personal injury claimants receive suitable compensation. However, consultations in 2012 and 2013 revealed no results with the issue proving extremely controversial.
APIL wants to see the rate drop to minus-0.5%. However, few believe that the government will make such an impactful move – most suggesting that the reduction will be more in the region of 1-1.5%. Still, even a reduction in this region would have a significant effect on insurance companies.
Calls for delay
The Association of British Insurers had made a legal challenge in the hope of pushing the decision back. It believes that while victims should receive compensation, the consultations on the subject have not been completed properly.
Earlier this month, the
ABI lost its battle in the High Court
– and was also refused the opportunity to appeal.
"Despite consulting over three years ago and not letting anyone know the outcome of that process, the Lord Chancellor seems to want to rush out a new discount rate at a time of significant global financial uncertainty," James Dalton, director general insurance at the ABI told the
Financial Times
.
Any change to the Ogden rate would have a massive impact on insurance – perhaps even more so than the recent whiplash reforms and insurance premium tax rises. It's a hotbed topic that is only likely to grow yet more controversial when a decision is made.
Related stories:
Government suspends decision on personal injury discount rate
ABI loses discount rate review challenge