What's happening in the MGA market? | Insurance Business UK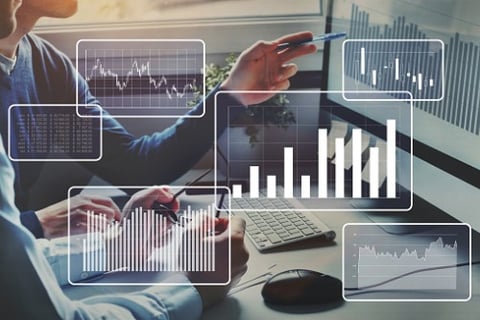 A new survey by global law firm Clyde & Co reveals that despite setbacks caused by the COVID-19 pandemic, confidence in the managing general agent (MGA) market is recovering quite quickly.
The survey, entitled "2021: A year of renewal for MGAs?" noted several factors are driving MGA confidence – chief of which is that many MGAs have not only survived but actually thrived following the Lloyd's Decile 10 reform programme, which was made all the more challenging in the wake of the pandemic.
"Our survey shows that MGA confidence has staged a significant recovery from its pandemic low in 2020 and is at its highest level in three years, with over two-thirds of businesses expecting to expand carrier partnerships in 2022," said Clyde & Co head of insurance James Cooper.
More than 50 insurers and MGAs were surveyed by Clyde & Co in summer 2021 for the report.
According to the survey, COVID-19 appeared to have a limited effect on capacity. While carriers remain cautious about expanding MGA partnerships, sentiment is improving. Some 84% of MGAs say the impact of the pandemic has been neutral or even positive, compared with 74% of carriers who feel the same way.
While the popularity of the Lloyd's market for MGA business was dwindling when Clyde & Co conducted the same survey in 2019 and 2020 – mostly due to the impact of the Decile 10 remediation process – a significant reversal was reported for 2021. The report found that 47% of carriers believe that the change provides the best environment in which to grow and develop MGA business. By comparison, only 12% answered such last year. Twenty per cent (20%) of MGAs indicated they favour Lloyd's – a three percentage point increase from last year.
Cooper noted that for 2021, there is a growing appeal for both the US and Europe.
"Both the US and Europe are seeing a revival in the MGA market. The US continues to be the world's largest insurance market and as the economy improves, there are significant opportunities for all players in the market - from traditional MGAs to insurtech start-ups," the insurance head commented.
A good 13% of carriers have identified Europe as a growth market, compared to only 6% last year, and 9% of MGAs have also pinned Europe as the best market for growth.
"As we move into next year there is likely to be more positive sentiment," said Cooper. "The sector is seeing an influx of capital and talent and there are more MGAs forming an interest in investment or even mergers."
But while the pandemic's impact has been limited in terms of capacity, it still uncovered some issues related to coverage, Clyde & Co found. Eighty per cent (80%) of carriers and 56% of MGAs have said that focus on wordings has increased following COVID-19.
Claims have also become an area of concern, the survey found; 87% of carriers and 67% of MGAs think the process needs improvement. Suggestions for claims improvement - such as faster communications, clearer processes and automation of lower value claims - were raised by survey respondents.
"As we move forward there is likely to be enhanced scrutiny over wordings, more focus on due diligence when onboarding new relationships and greater attention paid to claims performance. While our research shows the industry considers that work remains to be done, it is clear that markets, including Lloyd's, are receptive and opportunities are there for the MGAs that can deliver," said Cooper.