What's the secret behind two successful decades in specialist loss adjusting? | Insurance Business UK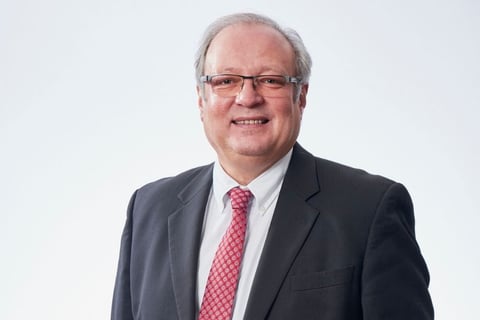 There's a lot of truth behind the idiom that if you want to see the future you should just look to the past – and it's an idea reflected in the journey to date of the specialist loss adjusting firm Questgates, which is now approaching its 20th anniversary. Looking back to the humble beginnings of the business, MD Chris Hall (pictured above) highlighted how it was founded on the premise of providing specialist services, innovation and service delivery.
"We were particularly focused on the fact that we didn't want to do the big, high volumes areas, that we wanted to work with clients to do something different," he said. "[…In a previous role] they had a thing called 'vanilla'. Which was when you devise the best process and then whatever anybody wants, you explain to them that this is the cheapest and the best and they should buy the vanilla process.
"I wanted to design something that was absolutely the opposite of vanilla. Something from the point of view that if a client wanted something printed upside down, we would print it upside down – everything would be done to match what the client wanted."
Read more: QuestGates introduces subsidence claims development academy
Since those early days Questgates has grown both organically and through M&A activity, completing a spate of deals that have seen its service offering evolve and flourish. Three principles have governed the firm since its inception, Hall said. Firstly, that it would remain an owner-managed business as this offers tight control over its strategic direction and ensures a high level of financial strength - which is required for investment in acquisitions, technology and innovation.
Secondly, he said, he and the Questgates team were determined to broaden the definition of a specialist firm. Where a lot of specialist businesses operate in one sector or one geographical region, they wanted to explore the full range of specialisms and work across a range of locations. To fulfil the latter ambition, Hall knew the business needed to be represented globally which led to the firm partnering up with vrs Adjusters to give it that extra push.
The third area of focus for the loss adjuster revolves around innovation and Questgates is always pushing the bounds of available opportunities, whether that's overhauling its IT system to ensure it remains a market-leading proposition or finding new areas of the market to explore. The team is always focused on what's next, he said, and where they can find the next barrier to break down or revolutionise.
At the heart of what sets Questgates apart from its peers is the culture of the business which revolves around knowledge sharing, Hall noted. He has seen from his decades in the industry how many professionals are frightened to surround themselves with people who might be more capable than them. It's never been his view, he said, as he understands the value of having people around him who can bring new perspectives, information and insight to the table.
"We shouldn't be afraid of bringing good people in and we have done that all the way across the board," he said. "… In that way we've built a really strong management team. Something that I think often tends to destroy owner-managed businesses is succession planning. So, all the way along we have been trying to plan who will be the replacement for each person, and who will be the replacement for the replacement."
This focus on the future pipeline of the business has allowed Questgates to put a lot of forwarding thinking into how to build out a diverse workforce – and statistics from the CILA show that the firm is ahead of the competition when it comes to hiring women adjusters. More work is being done all the time to also encourage hires from a minority background, he said, and he has been delighted to see more diversity reflected in the people coming through the leadership pipeline.
Despite the heavy competition for great loss adjusting talent in the market, the company has managed to retain a remarkably low staff turnover. Hall highlighted that this is intrinsically linked to how it supports its people but also to how it engages with potential acquisition prospects.
"When we're considering an acquisition, I always make the point that it's the people I want as much as anything else," he said. "[Our recent acquisition of All-UK Adjusters] is a good example of that. I did a presentation to their team and in that, I said, 'if you don't want to become part of Questgates, we will not go ahead.' That's a vital factor for us and they responded to that really enthusiastically. As far as I'm concerned, if I can get people that make me look good, then that's great and if I can bring on people that make my life easier then that's even better."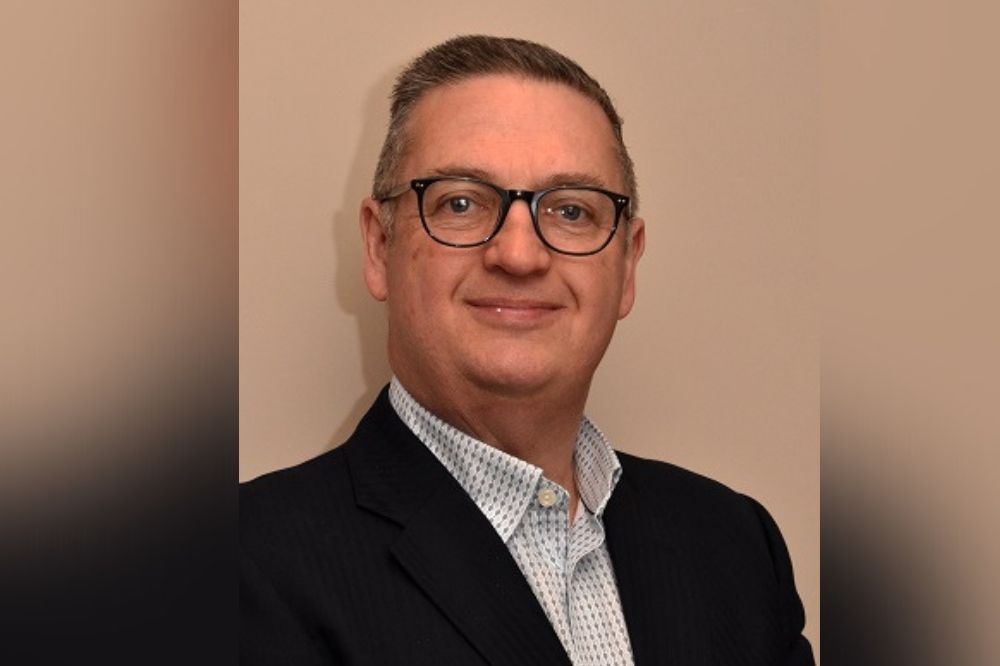 Echoing this outlook, Alistair Steward (pictured directly above), Questgates' director of business development noted that despite being with the firm for some 16 years, he works alongside many colleagues who can boast a longer tenure still. He has seen what draws new talent to the firm and what encourages established talent to stay, and how it goes beyond being any employee benefits offering. People come to Questgates because they want to be part of a "proper loss adjuster", he said, which is a concept that has become diluted over time.
Read more: Alistair Steward on how brokers can combat underinsurance
"Historically, loss adjusters were people that dealt with big complex claims and gradually the threshold value of the claims that many loss adjusters deal with has lowered and lowered," he said. "It's to the point where you can get very good, well-qualified expert loss adjusters dealing with very basic claims that really don't interest them and don't challenge them. And it's not why they came into the profession in the first place."
Questgates hit the market with the message that it only wanted to do those complex claims, Steward said, and that it only wanted to tackle those claims that its insurer clients can't deal with on their own. So, when it recruited new members of staff and they onboarded to find that they had been told the truth, it resonated well with the market. Now, almost 20 years on, Questgates is still telling the truth because it does not want to dilute its service offering and, therefore, it still represents a natural home to those looking to do something different a bit differently.
"We've got no desire to be the biggest in the world, we're not greedy and we're very grateful that our clients allow us to work with them," he said. "And when you put all that together, I think that's where a lot of our success comes from in that we genuinely want to put the customer first, and we genuinely want to settle claims as quickly as we can, as fairly as possible without any aggravation along the way.
"And that can be particularly difficult when you're dealing with the more complex end of the client spectrum but if you've got the right people with the right behaviour, and the right experience, our job gets a lot better, our reputation improves and our clients think more of us. As a result, more often than not, as each year goes by our clients allow us to deal with more of their claims simply because we haven't let them down. And that has been key for us since the beginning."