"Why not take what you've learned and do something with that?" | Insurance Business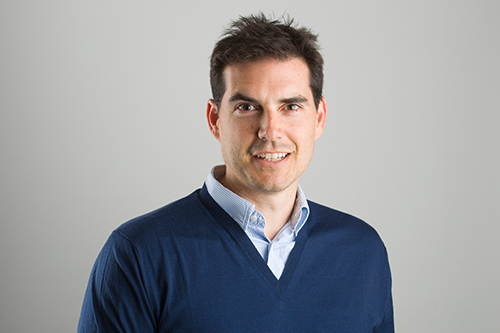 "Why not take what you've learned and do something with that?"
With this deceptively simple question, Ernesto Suarez (pictured) effectively summarises the mindset of the entrepreneur. Recently appointed to the newly created position of CEO, UK, of the Cover-More Group, Suarez's career to date has been almost entirely based in personal lines insurance.
Close to the beginning of his working life, Suarez joined AIG in New York and travelled the world with them, arriving in the UK in 2001. Working in both underwriting and business development, his role with AIG ran the gamut from underwriting to profit centre management.
When Suarez left AIG in 2009, it was in the thick of the financial crisis and he departed to start his own insurance brokerage – Halo Insurance. To many it may have seemed a risky time to start a new venture, but Suarez was eager to leave AIG and to discover new pastures.
"This was pretty much from where my career went from working in a large corporate to working in a more entrepreneurial environment that I had created," he said.
Suarez credits creating Halo Insurance, which started as a specialist broker focusing only on selling car rental insurance directly to consumers, as his great professional achievement to date.
"Halo [was grown] to the point where we had really good growth," he said. "We executed the product very well in the UK and kept growing the business internationally, setting up some great agreements with well-known partners in the UK and abroad."
The business was then sold to Zurich and Cover-More together in 2017, and since then Suarez has been continuing to grow the business, remaining CEO of Halo Insurance post its acquisition.
Halo and Cover-More bother operate in the critical path of a traveller, he stated. "We [Halo Insurance] saw Cover-More as completely complementary, and I was in the perfect position to benefit from that acquisition because I kept leading the company and I got involved with Cover-More."
Suarez's role as CEO, UK, was created as "Cover-More started shaping itself as more of a global brokerage intermediary company."
Cover-More wants to grow in Europe, Suarez outlined, with the UK as a major part of this strategy and Suarez sees his recent appointment as the culmination of the evolution of both Cover-More and his own professional development.
"I've matured into the role," he said.
Alongside the day-to-day managerial responsibilities of running the business, Suarez is challenged with the role of making sure the direction of the company is in-keeping with the overall development plans of Cover-More. This includes formulating a strategy to drive the Cover-More brand forward by amalgamating the many disparate travel partners associated with this business into one location.
There are multiple areas of key growth which Suarez identified as key elements of this strategy, including travel insurance, car rental insurance and GAP insurance.
"Obviously we're going to try and bring new products and services to market through the global aspirations that Cover-More has," he said.
With Cover-More's operations covering over 22 countries across five continents, Suarez outlined the role of partners in the strategy of the business. The plan is, he said, to examine how Cover-More is managing and developing its diverse distribution channel around the world, and to adapt this into the UK market.
Examining how these changes to the partner and distribution strategy of Cover-More will be impacted, Suarez said: "Some brokers will benefit from it because they will see more from Cover-More and some brokers won't."
Overall, however, Suarez remains very positive about the continued relevance of the broker role in the insurance market.
"You're going to need brokers in a market for there to be very good competition, and for a perspective that brings the consumer back to the centre of [all] propositions," he said.
The value of brokers comes from their capacity to deliver a rich experience to the customer, stated Suarez. He believes that brokers are particularly relevant in an environment where customers demand a more personalised experience.
He added that access to newer technologies and the ability to be fleet of foot are two major benefits to operating as a broker, whereas big underwriters tend not to be so quick to make changes which often gets in the way of innovation.
Suarez places special emphasis on the role of people in the success of any business and stated that building his team is one of the achievements of which he is proudest.
"People are still so key to the delivery of anything," he said. "No matter what automation exists in your business, people make it happen. People will always make it happen and that's why we're going to put them first."