Will 2018 be the year of the insurance customer? | Insurance Business UK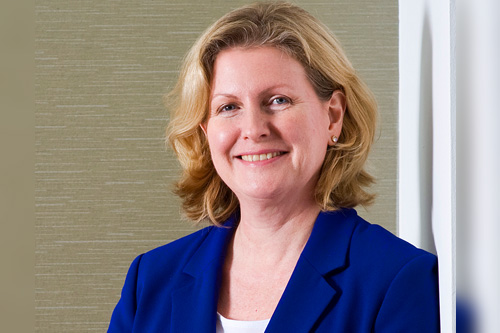 As we begin this year with new resolutions and earnest ambitions to better ourselves, I'd like the insurance sector to really make 2018 the "Year of the Customer". I have no doubt the majority of professionals behave with this as a guiding mantra already, but in order to fulfil the promises we make through the insurance products and risk advice services we provide, we must commit to putting fair consumer outcomes at the heart of everything we do.
It is no surprise either that this is the focus for the FCA with a number of its upcoming proposals. 2018 will see the Senior Management & Certification Regime (SM&CR) and the Insurance Distribution Directive coming in to effect, as well as the launch of the FCA's thematic review of the wholesale broking market.
It is easy to see these regulatory developments as bureaucratic processes that distract us from serving customers, but if approached in the right way, they can help us focus on delivering for customers more effectively.
Take the new Senior Managers and Certification Regime. This will make senior managers overtly accountable for the way their organisation works. They will have to record their responsibilities, and the FCA will hold them to whatever statement they make. The regulator can then take enforcement action against them for neglecting to do things that could reasonably have been expected of them.
These new responsibilities provide firms with an opportunity to ask themselves searching questions about how they deliver value to customers, and who is responsible for making sure this happens. Those organisations that go through this process rigorously will be in a much stronger position to comply with the rules, and they will also find it much easier to give the FCA the information it needs about who is responsible for key decisions within the firm.
By contrast, firms that jump straight into filling out the documentation required by the new regime without going through a careful thought process about how they deliver good value to customers will be more likely to find complying with the SM&CR a difficult and frustrating task.
This principle holds true also with the upcoming Insurance Distribution Directive. There are specific requirements in the IDD which have caused firms problems in updating systems, which is why the EU Commission has decided – quite rightly – to delay the legislation to October this year.
However, most of the requirements in the IDD are summed up with the requirements that 'insurance distributors always act honestly, fairly and professionally in accordance with the best interests of their customers' and that they 'possess appropriate knowledge and ability in order to perform their duties adequately.'
Insurance firms can save themselves many hundreds of hours of compliance activity by focussing on these two basic principles, which have formed the basis of ethical behaviour in our profession for more than a century.
These are also the principles that the FCA will use to judge insurance firms in its thematic review of wholesale broking. It will ask if firms are acting in the best interests of customers when they strike deals with underwriters; if they are being fair and honest about the services they are promising; and if they are sufficiently competent to deliver them. The key is to put what's right for the customer first. Always.
These upcoming regulatory changes should be welcomed by those who have confidence in their existing practices and seen as an opportunity for those that haven't, because it is in everyone's interests to make 2018 the Year of the Customer.
Related stories:
What's in store for the home insurance market this year?
We could be set for a wave of M&As in 2018, says major law firm