Will you need to get a COVID vaccine to be insured when travelling? | Insurance Business UK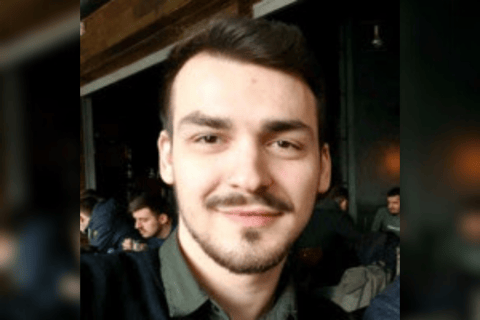 Between the mass vaccinations taking place in the UK, the ongoing clashes between Britain and the EU with regards to the AstraZeneca COVID-19 vaccine, and discussions regarding vaccination programmes for those without coverage, the COVID vaccine is certainly attracting a lot of attention. Right now the question of how crucial vaccination will prove to be to the future of work, of entertainment and of travel is a critical one.
Offering a perspective on the latter, a recent report from SchengenVisaInfo.com discussed whether vaccinations will become a requirement to travel to EU countries and which EU insurance providers intend to enforce inoculation. In an interview with Insurance Business, Granit Sadiku (pictured), a researcher involved with the report, detailed what he considers its key findings.
The EU is planning to have 200 million citizens vaccinated by September 2021, he said, and the report, which reached out to several of the top EU insurance companies has indicated that if the EU obliges travellers to vaccinate, insurance providers will refuse to cover unvaccinated travellers.
However, travel insurance providers, AXA, Europ Assistance, and DR-WALTER, have said that they are not planning to require travellers to get vaccinated in order to be covered, unless the EU does so first. Granit noted that travellers without vaccines are currently being covered without any exclusion by all three insurance providers.
He said the chances are high that the EU will come up with a common "vaccination certificate" in order to facilitate travel within the block.
"Member states like Denmark, Greece, Iceland, and even Spain have announced they will soon be introducing such certificates," he said. "So, if the EU countries oblige citizens of fellow member states to present such a certificate, it is obvious that travellers from other countries will be permitted to enter the block only if they are vaccinated. For a start, the requirement may be applied only to travellers who are already permitted to enter the territory of the EU and Schengen Area, as an option to avoid restrictions such as quarantine and testing."
Read more: Lloyd's of London, Parsyl to support COVID-19 vaccine distribution
From conversations with insurance providers, Sadiku said, it is evident that if the EU makes vaccination a requirement to enter its territory, insurance providers will have no other choice but to impose such a requirement on their clients as well. This will also mean they have the full right to refuse coverage for every person who is not vaccinated. Nevertheless, he said, if vaccination remains an option, insurance providers will almost certainly update their policies to include COVID treatment, which may drive up prices.
Contributing to the SchengenVisaInfo.com report, Reinhard Bellinghausen, CEO of German brokerage DR-Walter noted that, in principle, insurance providers should not be able to change their policies just because someone does not want to be vaccinated. He highlighted, however, the possibility should not be rejected that, in the future, insurers may develop a tariff aimed primarily at people who do not want to be vaccinated, though there are no such plans in place at this time.
Read more: Could insurance brokers find themselves subject to litigation from the coronavirus pandemic?
Granit emphasised the necessity of all travel insurance providers informing every client, before they purchase coverage, that if they are not vaccinated, they will not be covered. If providers fail to inform their clients, he said, then it possible that this could lead to litigation in the future.