Willis Towers Watson on making 2020 the best Dive In yet | Insurance Business UK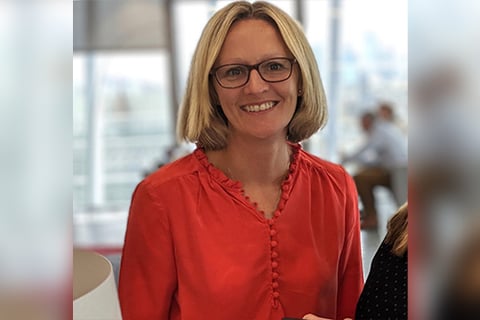 Today marks the first day of Dive In 2020, the insurance industry's diversity and inclusion (D&I) festival, and this year the festival is going virtual, hosting over 90 events across more than 30 countries. And, as highlighted by the head of inclusion & diversity at Willis Towers Watson (WTW), Jen Denby (pictured), the fully virtual nature of this year's events presents an incredible opportunity for attendees as they now have the chance to choose from a huge global line-up, no matter where they may be.
Read more: Registration now available for Dive In
When she first moved into the inclusion and diversity team at WTW, it was around the time of the 2016 festival where attending was the full extent of her involvement. By 2017, however, she had joined the global steering committee as WTW's representative and has played a pivotal role since.
"What we've tried to do, as a committee, is grow the festival with help from all our volunteers across our companies across the world," she said. "And in 2016, Willis Towers Watson was involved in five events outside of London, and this year we've got over 25 speakers and volunteers in almost every country in which the festival is operating. And that doesn't just show our involvement but also how Dive In has grown exponentially over the last few years. And it's so exciting [to be part] of this festival where insurance companies are leading the way in terms of collaboration and organisations working together."
Read more: The inextricable link between personality types and leadership styles
There are so many exciting talks and events taking place, Denby said, that she wishes she could divide herself into multiple directions and attend more. One she pinpointed, however, is 'Shining a light on the invisible – Not all disabilities are visible' – an event taking place at 3pm today - which she was particularly looking forward to, and it will include two of her WTW colleagues speaking on a panel about the contrast between physical and invisible disabilities.
This event, which will see one of her US colleagues, who is also a two-time Paralympic gold medallist, discuss his inclusion journey really showcases why this year is such an exciting one for the festival, she said, as the accessibility of these events is just incredible. The talks being held this year, especially those on the subject of prejudice, the future of flexible working and lessons from the pandemic, are particularly relevant to the key issues facing the D&I sphere right now when it is more important than ever for people to share their remarkable stories and personal experiences.
"Over the last kind of five or six months, there has never been a more important time for inclusion," she said. "And so I think it'll be really interesting to see people's different perspectives, about what we've done well in this time and what we've learned from this time, as well as how we can embed some of the things that have gone well into our new normal."
Since she first became involved with Dive In, Denby has seen how the business has expanded to tackle a much deeper variety of issues head-on. Often in the past, a lot of events were about the business case for D&I and people engagement but now there is so much more on the agenda, from racism in the workplace to intersectionality to the question of privilege. The focus of the festival is very keenly set on learning and impact, and what you will do differently after you walk away from the event.
Read more: Leading by example through the COVID crisis
Only last year, she said, she wondered how the festival would ever be topped but since March, everybody involved has pivoted so quickly to move this to a virtual environment and the number of people signing up is so much larger now that there is no worry about meeting rooms, or travel arrangements, or capacity.
"Really," she said, "I don't know how we're going to top it next year!"