Zurich UK CEO sheds light on the business's financial results | Insurance Business UK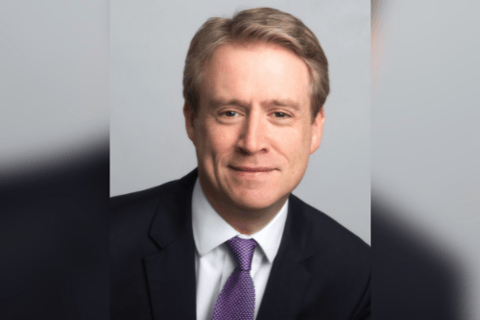 It's a big day for Zurich UK and its CEO Tim Bailey (pictured) as the UK arm of Zurich Insurance Group revealed its H1 2021 results. Speaking with Insurance Business, Bailey said he was "very, very pleased" that the overall group had been able to deliver such a strong first half, and with the performance of the UK business.
Read more: Zurich financial results – Company claims 'historic' performancev
"What's particularly pleasing is we're seeing strong performance across the business," he said, "and across all the key measures. We've seen strong growth in top line with 17% growth in GWP across our P&C business relative to the first half of last year. And we've also enjoyed good growth in our life business as well, with new business in life also up 17% compared to H1 2020. We're very pleased with our revenue growth and we've seen strong profitability. Our total UK business operating profit is at £265 million which is a very pleasing result at the half-year mark."
It's the first UK half-year results presided over by Bailey, who took over as CEO at the beginning of 2021 – a move he hailed as a "full circle" moment as he started his career some 27 years ago in the UK market where he finds himself once more. It has been a fantastic experience, he said, and he is delighted to have joined such a strong business and team.
The dedication and commitment of the UK team has been keenly reflected by the TMPS score delivered by the business, which saw this customer satisfaction metric reached its highest level ever in H1 2021. Zurich UK has consistently improved its TMPS score year on year, and it has increased almost 20 points over the COVID crisis, a metric with which Bailey is particularly delighted.
"The team has responded brilliantly over the last 18 months," he said. "We've seen people adapt to a different working environment and support each other through that period. We're well-positioned from a technology perspective to be able to make that change, but what we've really seen is just a fantastic response from our employees to work with our distribution partners and support our customers."
Zurich has a strong embedded cultural focus on customer service, Bailey added, which is an ongoing journey that started a few years ago and today's results show that this journey is continuing. This has been supported by the investments the business has made in technology, including the implementation of a new regional trading platform to enhance its SME and mid-market offering. This has enabled the insurer to significantly reduce turnaround times with brokers and to significantly increase the amount of e-traded business it is transacting.
"We are absolutely focused on our broker relationships," Bailey said. "And if I look over the last six months, and what we've seen in terms of our strong results, that's in large part due to the support we've received from our broker partners. So, we're ensuring we've got a strong regional footprint to service our brokers' needs, we've invested in that SME proposition… and we've seen really great feedback and recognition of that in the market.
"So, we remain absolutely focused on our broker partners and on delivering great service to them and their customers. I think we've seen that come through, not only in feedback but also in our results. And of course, what's been nice over the last month or two is we've had a bit more opportunity for face-to-face engagement and we've got events planned for the second half of the year [to] accelerate some of that engagement, which everybody's missed over the last 18 months."
Going forward, the Zurich UK team will continue to focus on its customers, its broker service and on driving growth in SME and mid-market. That remains a core emphasis, he said, as the insurer can see further opportunities for growth in that space, and will look to leverage the investments that it has made and will continue to make in its capabilities there. This will be in addition to continuing to grow its broader retail business and its commercial lines business where Zurich already has a firm footprint.
"What's been really pleasing is that we've seen strong performance across the board, right through commercial, mid-market, SME and personal lines through the first half of this year," he said. "And so based on the footprint we now have, we absolutely see the opportunity to continue growing the business and working with our broker partners very closely to strengthen our market positions even further."