Zurich UK reports strong full-year results | Insurance Business UK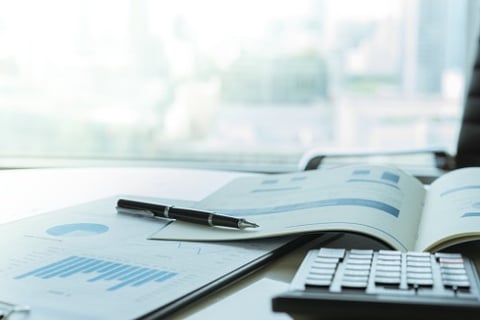 Zurich is the latest financial sector company to release its full-year results for the period ended December 2019, and now it has revealed a full rundown of Zurich's UK financials.
Read more: Zurich beats targets in latest results
The UK arm has seen a 59% rise in profits, with earnings increasing to £413 million from £260 million in 2018. Between this and its combined ratio improving to 91% from 94.9% in 2018, the results issued contribute strongly to the overall global results of the Zurich Group.
The business also outlined that its general insurance GWP has increased 4% to £2,480 million from £2,386 million in 2018, with its business operating profit increasing an exceptional 97% from the £137 million reported for 2018. The combined ratio of its general insurance is now 91%, a 3.9 percentage point (ppt) improvement over 94.9% in 2018.
Commenting on the UK results, Zurich's UK CEO Tulsi Naidu, said: "Zurich UK has delivered an excellent performance in 2019, contributing strongly to Zurich's overall global results. Earnings have increased by 59% to £413 million, with a doubling of operating profits in general insurance and robust growth in life and savings."
Naidu attributed this strong growth to Zurich's strategic repositioning in the UK and detailed how, over the last three years, the business has been simplified and that this has been complemented by an enhancement of the business's products, technical capability and customer service.
"We are now a stronger, more focused and customer-centric business, and this is paying off with improvement across all our key financial and strategic measures," she said.
Commenting on the general insurance results, Naidu said: "This result is a product of the improvements we have made across every aspect of our general insurance business over the last few years – combining a real emphasis on technical excellence with improvements in customer service, simplified processes and digital capabilities.
"We have made it quicker and easier for customers to claim, and now pay a third of lower value claims on first contact, while motor and property customers can notify us of a loss any time, night or day. Above all, we provided crucial resilience to our customers, paying out £1.5 billion in general insurance claims.
"Looking forward, we are clear there is more we can do to drive performance, and we are focused on this. Customer service and technical discipline will remain key priorities during 2020."
Looking to the future of Zurich in the UK, Naidu said: "We have a clear strategy, are committed to our customers, distributors and the communities we operate in, and will continue to build Zurich's business in the UK."