Zurich UK reveals 73% drop in business operating profit | Insurance Business UK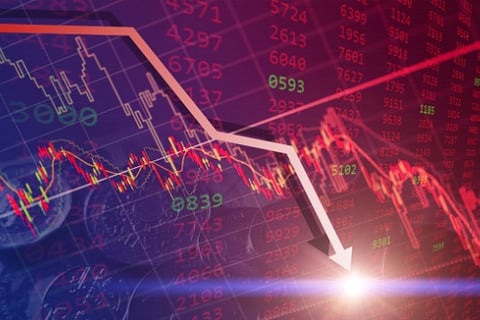 Earlier today, Zurich Insurance Group revealed how it performed last year and now the UK arm of the global insurance giant has reported its full-year results for period ended December 31, 2020.
Read more: Zurich Insurance Group reveals financial results
Zurich UK has announced a 73% drop in UK business operating profit which stood at £111 million as against £413 million in 2019, due to the impact of COVID-19. The insurer reported that, excluding the pandemic's effect, business performance showed an increase in underlying profitability and efficiency.
Commenting on the results, Tim Bailey, CEO of Zurich UK, said that 2020 was a year like no other and that Zurich UK had been through the COVID crisis for its customers, communities and people.
"Although full-year profits are significantly impacted by the pandemic, our underlying business has performed strongly," he said. "We achieved growth in our top line and an increase in underlying profits and efficiency – highlighting the strength and resilience of our business. Throughout a tough year, our employees have shown exceptional commitment, and I thank them all for their focus and determination. In an environment that remains highly challenging, I am confident we are well-placed for the future."
Meanwhile, despite the impact of COVID and a global recession, the business showed strong trading performance with P&C top-line growth of 11%, and life and savings up 2% on 2019. Under P&C, however, its combined ratio is up 6.8% on 2019's figures to 97.8% and business operating profit is down 75% to £68 million, due to COVID.
Zurich UK also reported that a total of £1.8 billion had been paid out to P&C and life customers across all pandemic and non-pandemic related claims.
The P&C and commercial lines saw a material impact from COVID-19 through claims for personal travel, school trips, event cancellation, and business interruption. Commenting on the P&C result, Bailey said that despite the challenges of COVID, the business had performed strongly, with solid underlying improvements in profits and efficiency.
"The strategic choices we made in recent years, including becoming a more digital, customer-centric business, are paying off with double-digit top line growth and high rates of customer satisfaction and retention," he said. "Our P&C result has also benefited from further improvements in the quality and mix of business we underwrite. Excluding the effects of COVID-19, all our key indicators are green."