Career advice – why choose insurance broking | Insurance Business UK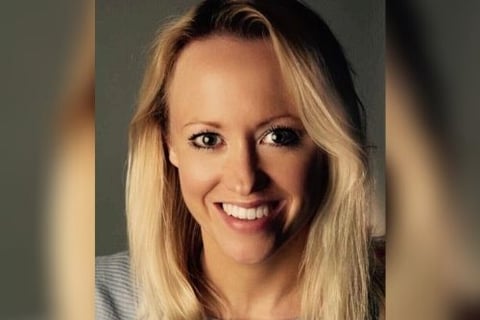 Selena Kearvell (pictured), regional sales leader, north, at Marsh Commercial, is used to defending the role that insurance broking plays in the insurance ecosystem to the uninitiated. It was, after all, during such conversations with friends that she was first encouraged to get involved in raising awareness of the support that brokers provide. She has spent almost a decade with Marsh now, she said, holding down three roles within the company and her latest brings her back full-circle to working in the sales space.
Read more: Marsh Commercial leader on the four key ways to build trust in insurance broking
"One of the best things about working in [this area] is the array of different businesses that I get to work with," she said. "There's just so many different small to medium-sized businesses that we have here in the UK and in such a range of industries too. So I might be talking to a chain of pubs one day, then it could be a biomass plant the next day, and that goes right through to retailers and manufacturers. It's a little bit of everything and I really enjoy the different range of conversations that we have and getting to understand the different issues that businesses face while trying to support them and make sure that they're served as well as possible."
As part of her work building public perception, Kearvell authored a CII report on 'Reducing reputational risk for insurance brokers – How can we enhance public perception', a key finding of which centred on the function that professional qualifications play in building trust. Kearvell noted that she would love to see a degree that would directly enable individuals to move into insurance broking.
"In terms of career path and talking to young people, I'm not sure that we're a go-to career choice at the moment, and I think we absolutely should be," she said. "I've worked in financial services now for just over 15 years and I've had a phenomenal career to date and I enjoy it so much. To think that I kind of fell into it, is just so weird to me. I think it would be fantastic to see insurance broking as a degree option, in the same way, that we've seen some risk management degrees."
Looking back to the career guidance that she received while at secondary school, Kearvell noted that the closest to financial services guidance she received went as far as mentioning banking without touching on the vast area of insurance services. She hopes that's changed, she said, but, regardless, now is the time that such services start to address the range of roles available within the job market.
Read more: CII team on fostering the next generation of talent
Within insurance brokers themselves, she said, there is an incredible variety of positions – not everybody within a brokerage has a client-facing role. There are technical roles, claims roles, administrative support roles, design roles, marketing roles and PR responsibilities. And the more information that is given to young people, the more insight they are granted into the swathe of opportunities available to them and the different career choices that are wide open, the better. The opportunity is there for teenagers and young adults to find what they love and to explore it, they just need to know that it's there.
"I honestly can't think of another career where I'd have such varied different days, experiences and opportunities as I've had working in the broking and insurance industry," she said. "It's funny, because when you can talk to friends or you're at a party and someone says, 'what do you do?' and you mention the word insurance, you can see this glaze come over people's eyes as they backtrack from that conversation.
"But actually, when you start discussing it and positioning your role as a conversation around risk and protection and supporting people, it does become more interesting. So whether that's talking about things like kidnap and ransom, or cyber crime, or terrorism, it just becomes a better conversation than I think most people expect to have when you mention insurance in the first 10 seconds."
Read more: CII offers guidance on closing the customer expectation gap
The recognition around what brokers do could stand to improve among the wider public, but between the work done by the CII, by BIBA and by brokerages such as Marsh, inroads are being made. Really explaining the values that brokers provide to the general public will go a long way to helping them understand that brokers are acting as their agent and acting in their best interests.
"I think that conversation could definitely be had more frequently," she said, "and that we could explain that in more detail and more easily digestible terms. I think sometimes we're a bit guilty in the insurance industry of using too much jargon, which can at times alienate the general public. So I'm just looking to set out our role and our purpose clearly, and I think by doing so, we'll go a long way."