Coronavirus: Insurance firms do their part to stop spread | Insurance Business UK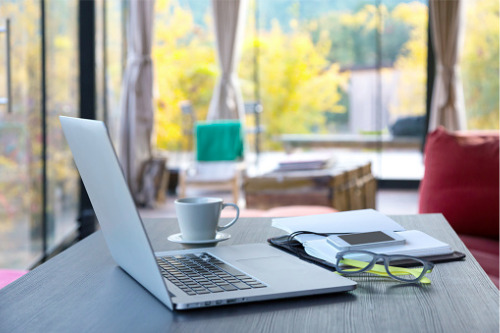 Insurance companies are taking heed, as the anti-coronavirus measures in the UK get more stringent. To date, Insurance Business UK has highlighted the business continuity plans of 44 insurers, brokers, managing general agents, insurtechs, trade bodies, and insurance marketplaces. Today we bring you more as we face the current work-from-home norm.
Brightside Group
In a release this morning (March 25), the insurance broker said it is in the final stages of moving the majority of its 500-strong team to a home working operation. "This has been a massive effort," noted chief operating officer Richard Beaven, "but I'm delighted with the results.
"We are maintaining service levels in the high 80% in our three centres in Bristol, Southampton, and Torquay. While we have reduced our hours to 9am-5pm, our customers have been very understanding and I am really pleased that our SLAs (service-level agreements) are holding up, despite the disruption."
Beaven, whose firm has around 9,000 doctors and nurses as customers, added: "We have issued new soft phone equipment to our people which works on their own computers or laptops which we have bought for them. They are equipped with special security measures to ensure compliance and data protection, so customers will have no concerns about their data security."
CFC Underwriting
"Given the current global situation amid COVID-19, we hope that all of our brokers and clients remain safe and well," declared the insurance provider yesterday.
"Like many of you, CFC is now entirely working remotely and we're committed to maintaining the high level of service you've come to expect. If you have any questions, feel free to get in touch with us at [email protected], or directly with any one of our staff."
Financial & Legal
"As the situation around coronavirus (COVID-19) continues to evolve," stated managing director Karen Beales in a message to clients and business partners this week, "we have made arrangements to ensure we are able to support our clients remotely, continuing to provide the level of advice and service they are accustomed to.
"Most colleagues are now working from home, so please continue to use the same phone numbers and email addresses. We have full, secure, and immediate access to all necessary information so business will continue both in terms of existing accounts and any new business enquiries."
Gallagher UK
In an update on LinkedIn yesterday, the company announced: "All Gallagher colleagues are now working from home in line with the direction that has been given by the UK government. While we are unable to meet you in person for the time being, our teams are still available to you by phone, email, and through our website ajg.com/uk.
"Thank you for your understanding and support as we do our bit to help mitigate the risks associated with COVID-19 in these extraordinary times."
iprism
"We're continuing to serve our brokers from our homes," asserted the wholesale underwriting agency. It noted: "Last week, along with many other businesses, we made the decision to have our London-based employees work from their homes.
"Our systems and infrastructure work efficiently remotely, so our brokers would have noticed no difference to the level of service they receive from our underwriters over the past few days."
Brokers can continue to access the iprism portal, and the company can still be reached via the usual channels.
Lockyer Insurance
Earlier this week, chairman Jon Newall revealed on LinkedIn: "To make sure Lockyer Insurance are doing their bit for social distancing, we have today fully shutdown the office, with the full team now working from home.
"While it definitely isn't business as usual, we are all still 'virtually here' for our clients to support them through these tough times. Stay safe people and see you on the other side."
Prizm Solutions
"Hindsight is a wonderful thing," shared the broker's owner and managing director Peter Robinson. "14 years ago when we formed Prizm Solutions Ltd, Tracy Pound told me to go paperless. 14 years later she was proved right.
"As of tomorrow (March 24), my entire team will be working from home with full access to all our files so we can continue to give award-winning customer service."
RSA
"As an insurer, we provide a critical service to people and businesses around the UK," said the insurance group in an update yesterday. "To make sure that we can continue to do this, we're working on getting more of our front line staff working from home and extending social distancing policies in our offices.
"This is an incredibly tough time for everyone, and we're committed to doing everything we can to keep our employees safe while continuing to provide our essential service to our customers."
We'resure Insurance Services
The Northern Ireland firm has made this following announcement: "In accordance with government instructions, We'resure Insurance Services will be stopping operations from our two offices in Bangor and Newtownards with effect from 5pm on Tuesday, March 24, 2020 until instruction is given to re-open.
"The health of both staff and customers is paramount at this time, so all staff are now set up to work remotely from their homes and will continue to offer you a great service."
Separately, centuries-old exchange Lloyd's of London issued a reminder. "Face-to-face business is what makes the Lloyd's market tick. But now, we all need to follow this simple guidance: Stay at home; protect the NHS; save lives."