NIG's Paul Hanwell on what's critical to strategic success | Insurance Business UK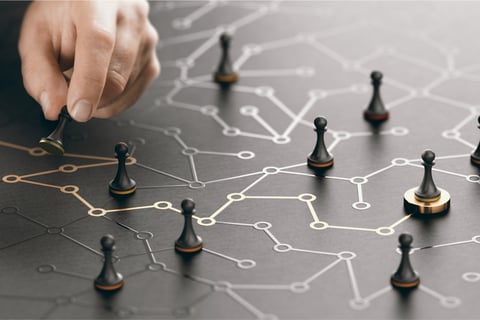 "Who are we and who do we want to be?" It's a question that every forward-thinking business is asking itself at the moment in the midst of so much economic, political and social turmoil. For businesses such as NIG UK, however, which have been on that journey of self-discovery for some time, now is no longer the time for introspection but rather to turn their gaze to the future.
An underwriter by trade but a strategist by passion, when Paul Hanwell became NIG's head of complex underwriting, he joined at a crucial juncture for the business. It was the perfect time to join the business, he said, as it stood at the crossroads of its next evolution – and he has relished being part of that ongoing journey.
Read more: Revealed: Top insurers in Brokerbility's partner satisfaction poll
"We were asking where do we want to go, what do we want to be? And so, the strategist in me took over," he said. "We worked closely with our leadership team [to explore that], to establish what we want to be moving towards, what we want to stand for and what we want people to recognise in us. That's why my job is so fascinating because there's the technical side to the role which I really enjoy, but also this is a business that has the appetite, drive and passion to deliver the next iteration of its evolution."
With that evolution in mind, NIG set out a new underwriting strategy at the start of 2020 which was predominantly centred around building its credibility in the mid-market space. The business had long been well-renowned as a smaller-end SME insurer with a strong reputation for service, he said, which meant most of its business was heavily grounded in small exposures. The question, therefore, was how NIG could create greater credibility for itself in the mid-market.
"We are a UK insurer, so that was about looking at the competition that we have and seeing how we stack up against some of the rather sizeable multinationals," Hanwell said. "But there are things they have in their armoury that we will never have so we couldn't just say we want to be another face in the crowd. We had to look at why we exist and how we exist differently."
What that meant to the NIG team was looking at where it can utilise its full capacity in addition to maximising its strength in niche areas, he said. And doing that well meant leaning on the value proposition that is at the heart of its business model – its collaborative approach to nurturing and building on its trading relationships.
NIG's approach to strengthening its portfolio was to find points of differentiation not similarity with the wider market, he noted. And so, it sought out better uses of its capacity – where its unique partnership-led approach to market relationships would be highly valued. It's a strategy that has worked very well for the business to date.
"Then the pandemic hit, as the market was already hardening in the property and casualty space," he said. "Then it went really hard and we're still not coming out of that cycle… but we were poised for that growth and ready to support our trading partners by any means necessary.
"There was a lot of distraction through that period, because of COVID, so we were very fortunate that we didn't have anywhere near that level of distraction. But also, capacity shrunk. So, where [before] lines were being written at £50 million on risks and on a 100% basis, suddenly certain industries were being capped as people didn't want to be overly exposed."
You would see businesses being capped at £10 million, even £5 million, Hanwell said, and as A-rated paper became increasingly hard to come by, NIG's offering became more sought after than ever. That created new opportunities for NIG to work with its broker partners and find solutions to support them through the changing market conditions – which has long been a key ingredient of the insurer's market proposition.
The NIG team is proud that its clear focus is on delivering credibility in the mid-market space through a solution-orientated approach to everything it does.
"We pride ourselves in thinking creatively," he said, "so, when a broker comes to the table with a problem, what they're actually bringing is an opportunity to look at something differently and come up with options."
Read more: NIG partners with SSP and unit Keychoice
Hanwell highlighted that the state of the market has given NIG the chance to shine and showcase its problem-solving approach in a multitude of situations. And it wasn't about just necessarily doing people favours, he said, as coming to the aid of brokers and insureds supported its trading approach and gave NIG's partners a reason to work with them in forming relationships built for the long haul.
"Our approach was one of creativity and collaboration, we worked together and we got to know each other. Success breeds success, so our strategy is coming together quite nicely," he said. "And our recent rebranded strategy - Together We Can create the right solution for broker clients - anchors itself to our careful approach to growth in the mid-market and our partnership approach with our brokers.
"It's part of the culmination of the credibility that we're gaining, as we've always been quite playful with our brand and our imaging, but now we're demonstrating our maturity and professionalism and we're ready for the next stage."