Top tips on continuing to work through the COVID crisis | Insurance Business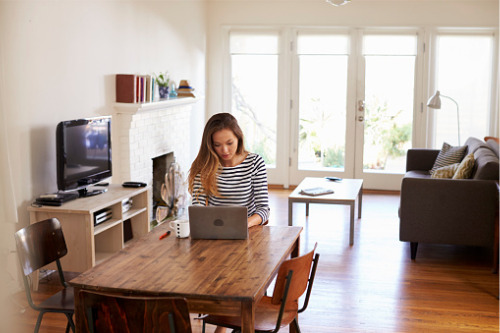 The mental health support and advisory services organisation Mind believes that the COVID-19 pandemic is a mental health emergency which is having a dramatic impact on a huge number of individuals across the UK.
Research recently conducted by QBE has added further weight to this belief. It revealed that one in four UK employees are hiding mental health challenges from their employers, while nearly a third say they would not feel comfortable disclosing a mental health issue. Speaking with Insurance Business, Lara Broadwell, occupational therapist and rehabilitation consultant at QBE European Operations, noted that one in four workers feel that disclosing mental health challenges to their employer would put their career at risk – and businesses need to strive to put their employees' wellbeing first and change that perception. Wellbeing is comprised of several areas including psychological, physical, societal, and financial strands and businesses should look to implement a multidimensional support system.
Key strategies that will benefit employee wellness during the COVID crisis
First and foremost, she said, organisations must listen to their employees. This will help them to understand any issues they need to address ahead of time.
Read more: Introducing a market-wide mental health insurance network
"This can be done by implementing regular confidential 'wellbeing surveys', as well as running online focus groups to facilitate problem-solving," she said. "Regular discussions with line managers should ideally continue to take place to assist with this process."
Secondly, leaders must acknowledge the varying circumstances of their staff. During this exceptional time period, she said, it has become clear that a 'one size fits all' approach is not likely to be helpful. Instead, line managers should engage in meaningful conversations to acknowledge that a change in routine is going to require readjustment. Furthermore, encouraging employees to take part in the decision-making process can be beneficial in reducing any heightened anxiety surrounding a return to the 'new normal'.
"My third suggestion is for regular communication," she said. "Use supportive language to communicate regularly and provide an outline of the steps to reduce uncertainty. This will also allow individuals to prepare their schedules accordingly, including childcare arrangements and commuting to work.
"Clear guidelines provided regularly can promote certainty and clarity. A centralised system such as an intranet (or any platform that suits the business) can be helpful in delivering vital information, thereby reducing sources of workplace stress."
Being flexible is Broadwell's fourth tip, and she highlighted that recent surveys have found that most employees would like a balanced approach to working, involving remote and office work.
Read more: QBE offers tips on improving companies' mental health strategy
"Finally, employers should encourage regular self-care," she said. "Regular physical activity, healthy eating habits, social networking, and seeking support when required should continue to be practised regularly. Businesses that can support their employees in accessing any resources to facilitate self-care will undoubtedly be in a better position in their overall wellbeing strategy."
Moving beyond the pandemic
When the pandemic is over, it will remain essential for employers to continue to monitor the wellbeing of their staff, Broadwell said. Investing in wellbeing makes good business sense and one way of approaching this is by monitoring levels of stress over a period, particularly once the return to the workplace process begins to roll out. Without regularly checking-in and seeking feedback, achieving a full return to work is likely to face challenges.
"Based on the government guidelines, the effects of COVID-19 will continue for months to come. As such, the sustainability of any return to work is a key area to address," she said. "Ideally, as a result of the support mechanisms put in place, employees will feel more connected, leading to a psychologically safe work culture whereby they can seek help when needed. I think it's likely that working remotely will be normalised as one of the outcomes of the current pandemic, and a renewed sense of work-life balance while maintaining productivity levels."