Travelers Europe on developing its financial institutions' book in Ireland | Insurance Business UK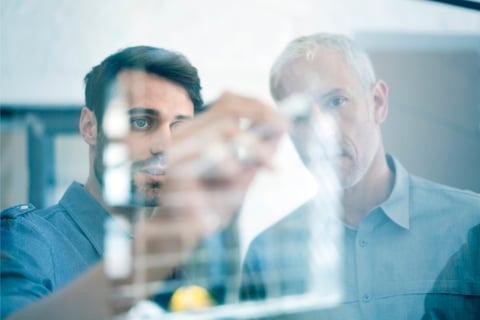 This article was produced in partnership with Travelers Europe
Mia Wallace of Insurance Business sat down with Sam Meehan, financial institutions underwriter at Travelers Europe, to discuss the changing opportunities in the Irish market.
Sam Meehan, financial institutions underwriter at Travelers Europe, has had his fair share of culture shocks over the last few years – from swapping the sunny climes of Melbourne Australia for the greens of Ireland, to moving from insurance broking to an underwriting role. It was in broking that he started his career in 2009 and he stayed in the sector for just over a decade, focusing on financial and professional services.
Find out more: Discover Travelers' cover for financial institutions in Ireland
When Meehan moved to Ireland a few years ago, instead of slotting back into broking, he crossed the fence to start as a financial lines underwriter. And in much the same way that life in Ireland suits his personality, Meehan found that underwriting was a natural match for his skill set and his mindset.
"When I was a broker, I always said I'd never go into underwriting. But since I've jumped over, I love it and I don't think I'll ever go back," he said. "I think what I enjoy most is that you've got a captive audience in that almost everyone you speak to lives and breathes insurance. As opposed to when you're a broker and you might be speaking to a small business owner, a financial controller – or anything in between."
Read more: Travelers and Howden on the key trends impacting private equity and real estate investment
When the chance arose to join Travelers and develop its financial institutions' book in Ireland, Meehan was instantly drawn to the opportunity. The role is effectively a blank canvas, he said, as he can see the opportunities stretching ahead to develop an incredibly strong offering in the Irish market - supported by his peers and colleagues.
"I'm effectively ground-zero as the first financial institutions' underwriter Travelers has placed in Ireland," he said. "We've had some success writing policies in Ireland from the London office, so I've stepped in to hopefully capitalise on a growing market here. The aim is to build a more targeted offering using real, local knowledge and find the right risks that we want to write. Currently, we're seeing a lack of local capacity in Ireland for financial institutions, and it's certainly a sector we want to grow in."
Examining the current lie of the land, Meehan noted that COVID has presented a variety of challenges to the market. With any kind of directors' and officers' risk, solvency is a huge concern, he said. For private equity firms, the challenge is to examine the businesses that they're targeting or that they already have in their portfolios to see where COVID is impacting strategic efficiency.
There is a range of global macroeconomic conditions that are impacting the entire world, he said, but with respect to Ireland specifically, inflation is a key indicator of interest rate increases. So, with the region predicted to see high inflation in the next six to 12 months, the time is right for analysis of those private equity firms that have highly leveraged buyouts and real estate trusts with high LVR ratios on their books.
Meehan sees a lot of opportunity in the Irish market, particularly given the hard market conditions that have seen some carriers take significant corrective action that may have not landed particularly well with brokers in the market. There's a lack of capacity for mid-market risks in Ireland and only a few local carriers now, and it is on that field that Travelers is looking to come out and play. The time looks right for a Travelers solution, he said - one that will alleviate some of the challenges caused by other carriers in recent months.
As somebody who came up through the broking sector, Meehan understands first-hand the critical role that strong industry partnerships play in long-term success, and he is looking forward to having the opportunity to get back out into the market to rekindle old relationships and craft new ones. Though only two months into his new role at Travelers, he noted that he is grateful to be surrounded by the collaboration and knowledge-sharing ethos of the wider financial institutions team and to avail of their 'roundtable' approach to problem-solving.
Read more: Nadia Bagijn reveals the four key areas of coverage which financial institutions should focus on
"I'm loving it so far," he said. "I was lucky enough to get out to London in my third or fourth week and meet Nadia [Bagijn, head of financial institutions at Travelers Europe] and the rest of the team. It's a truly inclusive environment, everyone's very approachable, everyone's very collaborative and a lot of people have got expertise in different areas which allows me to build a really diverse, collective and collaborative approach to evolving this proposition."
Discover Travelers' cover for financial institutions in Ireland here
Sam Meehan has over a decade's experience as an insurance specialist, serving both the broker and insurer markets. In his new role with Travelers Europe, Meehan is responsible for developing the insurer's financial institutions' book in Ireland.