Flood costs could multiply by factor of five over next three decades | Insurance Business UK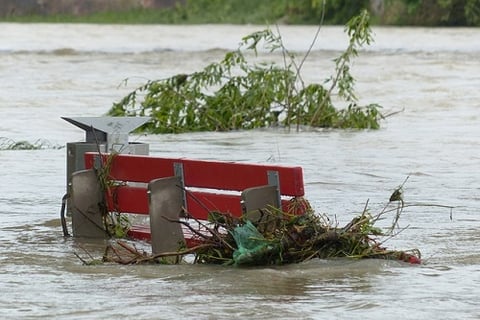 A new study published by the AAAS (American Association for the Advancement of Science) in its
Science
journal suggests that climate change is altering the timing of floods in Europe.
Funded by the European Research Council, the FloodChange project analysed data collected from over 4,200 hydrometric stations in 38 European countries between 1960 and 2010 to understand shifting patterns in river flooding.
According to AAAS, researchers looked particularly at flood timing – instead of flood magnitude, for instance – as it is directly linked to climate change. The research found that rivers are flooding earlier in the spring in the western and northeastern regions; later in the season around the North Sea and some areas of the Mediterranean coast.
"The data reveal that the most substantial changes occurred in western Europe along the North Atlantic coast from Portugal to England. Here, about half of the stations recorded a shift toward earlier floods by at least 15 days over the 50-year period," noted AAAS. The shift was largely attributed to the nature of soil in this region.
In northeastern Europe, almost all stations recorded a shift to earlier flooding – with about half posting a shift of more than eight days largely due to increased snowmelt. The opposite is true for around the North Sea: about half of the stations recorded a shift toward later flooding by over eight days, supposedly due to extreme precipitation in winter and changes in the North Atlantic Oscillation.
According to the journal, river flooding affects more people worldwide than any other natural hazard, with an estimated global annual average loss of $104 billion. It added that such damages are expected to increase due to continued economic growth and climate change.
"We do have hundreds, if not thousands, of fatalities around the world due to river floods every year. The number of fatalities strongly depends on how well prepared a region is," said Günter Blöschl of Vienna University of Technology, an author of the study.
Meanwhile, the
Financial Times
cited a European Commission report back in 2014 which forecast average annual costs from flooding to reach €23.5 billion by 2050, from only €4.6 billion in the 2000-2012 period.
Related stories:
Brace for bigger losses due to climate change, insurers told