Flood Re's role in the aftermath of the 2015 UK floods | Insurance Business UK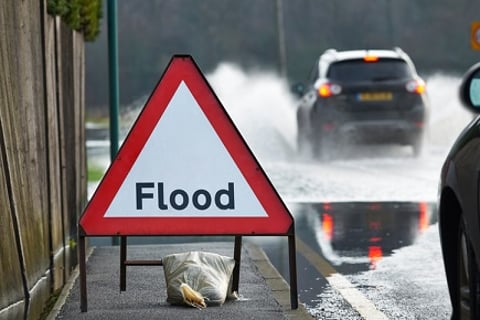 In September we told you about a
WWF forecast of a 70% rise in the costs
of physical damage to property if a repeat of the 2013/14 winter floods were to happen in 2050, assuming limited action on climate change and continued population growth. Now it's quite hard to believe that two years had already passed since the more recent UK floods of 2015.
According to the Association of British Insurers (ABI), there are approximately two million homes in England that are at risk of river or coastal flooding, with an additional 2.4 million homes at risk of surface water flooding. And Flood Re, which was launched last year to make flood cover affordable for households which are at highest flood risk, previously said increasing awareness is among its priorities.
Now while for the ABI
Flood Re is not a solution to the flooding problem
– as obviously we need flood defence infrastructure and improved resilience – a report by
Cumbria Crack
has highlighted Flood Re's role in helping homeowners get their hands on flood insurance they can afford.
"It's important to us that people across the UK understand how the scheme can help them more easily access affordable flood insurance," said Flood Re chief executive Andy Bord, as quoted by the report. "They should speak to their current insurer to see if it has signed up to Flood Re and shop around to ensure they are able to get the best possible deal.
"We've seen from Storm Desmond how flooding can cause destruction and distress and are proud that thousands of people have benefitted from the scheme since its launch in April 2016."
The flood insurance scheme, which is financed by a levy on house insurance policies, reported backing 127,326 policies in its first year.
"Before the introduction of Flood Re, only 9% of householders who had made prior flood claims could get quotes from two or more insurers, with none being able to get quotes from five or more," noted Flood Re on its website. "Now, 95% of those households that had previously made flood claims have access to two or more quotes and 84% can get quotes from five or more insurance providers."
Related stories:
Flood Re: One year on
Ageas launches Flood Re solution