Cycling for charity: Team to travel on bike for four days | Insurance Business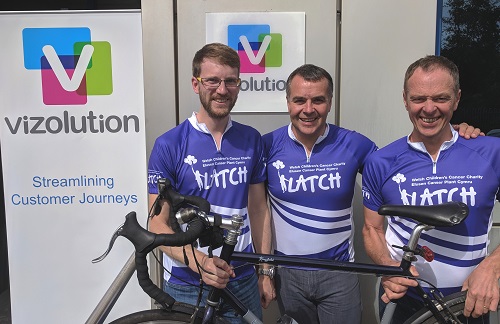 A team of three persons from Welsh software house Vizolution will ride their bikes for four days to raise funds for the Latch Children Cancer Charity.
The technology firm, whose clientele includes UK insurers, will see staff members Robin Betts, Jonathan Gibbs, and Leighton Sparkes (pictured left to right) cycling 220 miles from the Vizolution headquarters in Port Talbot to the Notting Hill office in London from morning of September 15 to evening of September 18.
"We are very excited about raising funds for such a worthwhile cause as Latch Children Cancer Charity," commented Gibbs. "They do a lot of great work, and hopefully we'll be able to raise a lot of money for them."
A JustGiving page has been set up for the cycling trio, while Vizolution has also offered to match-fund up to £750. In addition, the software house plans to make the charity bike ride a regular annual event moving forward.
"As a company, we recognise the importance of giving back to our community and encourage all members of our staff to take part in charitable events," said Vizolution chief executive Bill Safran.