Ecclesiastical launches Movement for Good awards | Insurance Business UK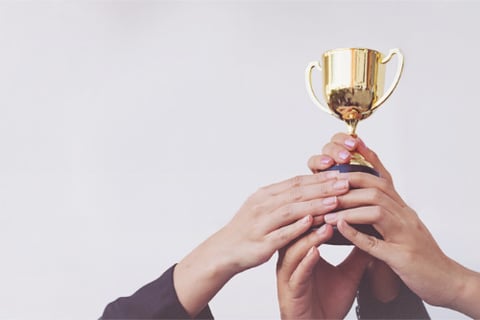 At a time when charities need all the help they can get, specialist insurer Ecclesiastical is hoping to offer a ray of hope with the launch of its Movement for Good Awards 2020.
The insurer will give away £1 million to charities in need, with 500 charities to benefit from £1,000 during the first phase of the campaign – a second phase will follow in the summer.
It is now encouraging brokers to nominate causes close to their hearts at the movementforgood.com website. Voting is open until May 24.
"We're delighted to announce the launch of Ecclesiastical's Movement for Good awards for the second year running," said group CEO Mark Hews. "The coronavirus is having a major impact on charities and many are facing financial difficulties. Our Movement for Good awards will continue to help charities at a time when they need it most and we know that for many charities, £1,000 can make a real difference.
"We were thrilled to receive so many nominations from the public last year and this year we are encouraging even more people to nominate a good cause. Ecclesiastical is a unique financial services group. We are owned by a charity which means all available profits can be given to the good causes that are so important to our customers. As a company whose purpose is to contribute to the greater good of society, charitable giving is at the heart of our business."
Among the beneficiaries last time around were Dads Rock in Edinburgh, Hospice of the Valleys in Ebbw Vale, Manchester Action on Street Health and The Compassionate Friends based in London.
"The Compassionate Friends wanted to say a massive thank you to everyone who nominated us last year in the Movement for Good awards," said a representative of the charity. "This award allowed us to enhance our unique peer support services for bereaved parents, gave us a morale boost and helped us to reach more bereaved parents than ever before. Thank you so much!"