Insurance United Against Dementia campaign receives major boost | Insurance Business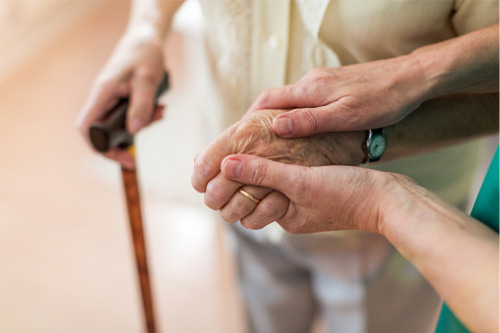 There are plenty of worthy causes to rally behind amid the coronavirus pandemic, but for the insurance industry one stands above all the others – a campaign that has managed to unite an often-competitive landscape.
That cause, of course, is Insurance United Against Dementia – and with many of those suffering now cut off from families and support networks leaving them frightened and isolated, the industry has come together to raise £250,000 to support the Alzheimer's Society's vital services in response to an emergency appeal in late March.
Companies including Zurich, Unum and Hyperion have offered significant backing to the campaign, alongside figureheads such as Julian Taylor and Simon Beale.
"We know that people living with, or caring for someone with, dementia are being hit particularly hard by the pandemic. This includes a huge number of our industry colleagues and customers, many of whom are cut off from their loved ones and support networks. IUAD and Alzheimer's Society are providing a vital lifeline for these people, ensuring that they do not fall through the gaps," said Steve Grimmett, head of Zurich Community Trust.
"Zurich Community Trust are therefore delighted to be supporting IUAD's emergency appeal, helping to ensure that these crucial support services can continue to operate during, and beyond, this crisis."
It was noted that people with dementia were not included on the government's 'extremely vulnerable' list – leaving them to struggle to obtain the help they need. Now, the industry's donation is enough to fund 40 Dementia Advisers over the coming months. However, the message is clear – the work is far from done, and more efforts need to be made.
"Thank you to everyone who has support our appeal so far," said Alice Hardy, head of development at the Alzheimer's Society. "We are so grateful that once again you have shown just how much dementia matters to people across this industry. You have done so much to help people affected by dementia, but we cannot stop now.
"People affected by dementia have been left more vulnerable than ever. For many, Alzheimer's Society is their only source of support. Without us, there is no back up. The insurance industry is playing a critical role in enabling Dementia Advisers to provide personalised support to the people who need it most throughout these challenging times, and in the months and years ahead."