A ray of sunshine in insurance | Insurance Business UK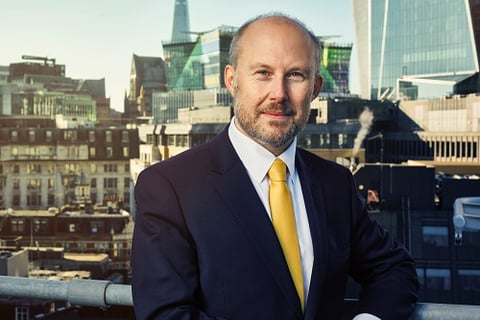 I'm entering February with an optimistic outlook.
There's no doubt about the challenges of the past year but the resilience that I've seen from the market has certainly been uplifting. To help fuel this, I've been on the lookout for positive news, and one sector of our market that really needs it, is those who sell travel insurance. So, I was pleased to spot All Clear's positive latest consumer insight into the travel market – it seems that 83% of us are planning to resume leisure activities after we've received the COVID-19 vaccine and it's declared safe to travel, and as I write the Prime Minister has just announced that we've reached the 10million mark for first vaccines (more good news!).
It's no major surprise but the first priority of 55% of consumers is to have a holiday, with older people driving the demand in 2021. It's well known that older holidaymakers, such as those at the front of booking queue, especially those with serious medical conditions, often struggle to access travel insurance. But enter more good news - the FCA has just confirmed that BIBA's Travel Medical Insurance Directory meets its criteria for a 'medical cover firm directory'. This is a double success, firstly because it provides a simple solution for travel brokers and insurers to satisfy the incoming regulations that require them to signpost customers with serious medical conditions that they cannot help with to an FCA accredited directory, but importantly it also helps consumers with more serious pre-existing medical conditions more easily access specialist travel insurance. The incoming changes aim to reduce the number of uninsured consumers and to help consumers with more serious pre-existing medical conditions better navigate the travel insurance market.
If you sell travel insurance and are not yet up to speed on the new rules then take a look at BIBA's guidance. At a high level you need to know that from the April 26, 2021, insurance providers selling travel insurance will be required by the FCA to signpost travel insurance customers with more serious medical conditions to a travel medical firm directory that meets the FCA's criteria. This includes, in relation to medical conditions, when a provider declines or otherwise does not offer a consumer a quotation, cancels a consumer's policy, offers a policy with a medical condition exclusion which cannot be removed from the policy, offers a policy with a medical condition premium loading of £100 or more, and/ or offers a policy in respect of which the medical condition premium is not known.
We are delighted to be able to deliver a solution for this new rule to brokers, insurers and customers and to have met the FCA criteria, which is one point already ticked off my list of 2021's challenges!
So, let's all stay positive, let's contribute to those positive news stories because even after the worst storms, the sun will shine again - hopefully abroad for those 55% who are desperate for a holiday.