Contract continuity is a two-way street | Insurance Business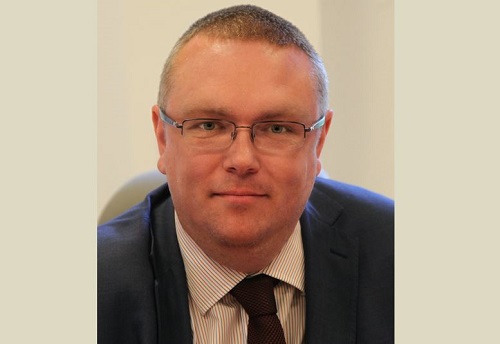 The following is the first edition of a new monthly column written by Christopher Croft, chief executive of LIIBA, for Insurance Business.
We are now around nine months from March 29, 2019, when the UK will leave the European Union. Currently it is planned, but not legally certain, that this will be followed by a transition period in which EU law will remain applicable in the UK until the end of 2020. After that, our trading relationship will be defined by whatever agreement emerges from the negotiations.
London is a $91 billion premium market of which about two-thirds flows from overseas. It is an inalienable truth in international insurance that clients prefer local markets. So, the fact that 60-odd billion dollars of business still comes to London is tribute to the competitiveness of our product and the fact that we can deliver coverage here that it is hard to find elsewhere. Something like $20 billion of that business comes from EU clients or delivers EU coverage for global customers. It is vital that the insurance industry finds a way to continue to provide these solutions to clients whatever the outcome of negotiations with the EU.
The issue of contract continuity must be resolved. There is some doubt as to whether UK insurers will remain licenced to pay claims in a few EU countries without an agreement in place. Some carriers are working to alleviate this problem by transfers of liabilities to their new EU entities. This, however, is not a perfect solution as liability transfers are lengthy, involving potentially confusing communications for the client. It may also not be possible to precisely transfer the liability of a global programme. We therefore support the call by the FCA Chief Executive Andrew Bailey for this to be resolved at official level. The sooner the better. Transition arrangements will only postpone the issue. We need to able to provide clients with confidence that their contracts will remain valid. Whatever the views on either side of this negotiation, it is never the time to play politics with existing customers' rights
London writes risks that no other centre can. We believe it is vital to our EU clients and the wider interests of EU27 economies that London remains accessible, whatever the outcome of negotiations. We continue to lobby Government in the UK and in EU27 to achieve the sort of wide-ranging free trade agreement that would deliver the levels of access that we enjoy today.
But we also must plan in case this is not successful. We are working with our members to support their decision-making process on how to create a structure that will work in any circumstances. For pure wholesale brokers this may be maintaining the right relationship with a producer network in EU27. For those that want to deal direct with clients, it will require the creation of a subsidiary in EU27 – and, possibly, a branch of that subsidiary back here in UK.
For any business to flourish, it is the clients' needs that must be paramount and insurance is no different. Brexit clearly presents challenges to that. But insurance was invented to help manage the unknown. By focussing on customer need and the totality of the service we provide them long may that continue.
Related stories:
LIIBA reveals new committee chairs
LIIBA welcomes new overseas member