Editorial: Innovation – the road every business must take | Insurance Business UK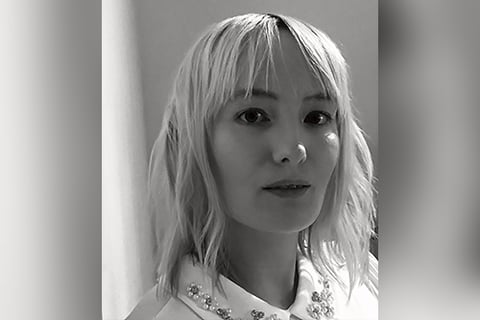 When the going gets tough, the tough get going – and all across the insurance market, there is evidence that the industry is hearing and heeding the call to do things differently.
Read more: wefox survey finds "widespread dissatisfaction" in insurance
Between regulatory pressures, evolving conversations around systemic risks and mounting questions over what the insurance workplace of the future will look like, insurance is under pressure – and it's to the credit of the industry that it tends to thrive under such market conditions. Players across the ecosystem are actively creating, engaging, and investing in the new technologies, initiatives and processes required to meet the future head-on.
Sharing his top tips on how to engage with such projects during a recent innovation showcase, EDII's Paul Willoughby emphasised the importance of research, resilience, teamwork and patience in creating a healthy environment for change.
These are critical considerations for those exploring new ideas, but they're also solid recommendations for the employers, coaches, mentors and managers whose role it is to foster the next generation of forward thinkers.
Conversations around the Dive In 2022 Festival on #Buildingbravercultures have put into words what it takes to create inclusive work environments that encourage creativity in all its many forms. And these discussions have emphasised the need for top-down DEI-orientated solutions, led and championed by leaders. In much the same way, it is the responsibility of insurance leaders to take a holistic approach to spotting opportunities for innovation – and to advocate for the idea that a great idea can come from anyone, from anywhere.
Spotting innovation
Everybody's looking for that next big idea, that product or service capable of re-energising your offering or proposition and changing the record to reflect that you and your workforce are prepared for whatever the future has to throw at you. The issue arises when you have businesses looking for that something new in the same places they've always looked for it, using the same criteria they've always used.
By necessity, innovation is unlikely to take a form familiar to you and it's critical to open up your definition not just of what innovation looks like or where it can be found, but also of what you expect it to be able to do. There's no point in using an outdated playbook to determine the rules of engagement for finding and nurturing innovative ideas and individuals.
Read more: What employers want - what are the skill sets of the future?
The boundaries of the modern world have opened up, and there's no call for businesses to unnecessarily limit the boundaries of their own potential by not recognising what that potential looks like in others. Long-held preconceptions, whether they be around the timeframe of successful ideas or the academic records of entrepreneurs and intrapreneurs, are among the traditions of the past that it's healthier just to leave to the past.
Investing in innovation
For those firms who have done the needful, and restructured their definitions, expectations and understanding of what innovation now looks like, the first and most difficult step has already been taken. And next on the agenda is to take this newfound knowledge and apply it across the entire innovation journey.
Investing in innovation is not a once-and-done initiative but rather a pledge to take a business, and every stakeholder across that business, one step closer to a sustainable future. That investment is not only financial but requires every resource available, including time, talent and encouragement. And being ahead of the game is not an easy road to tread, but, if it was, everybody would be doing it.
But make no mistake, early or late to the game, whether blazing the trail and availing of a first-mover advantage or following in the footsteps of your peers - pursuing innovation is a road that every business must take eventually.