Editorial: Using the mistakes of the past to prepare for the future | Insurance Business UK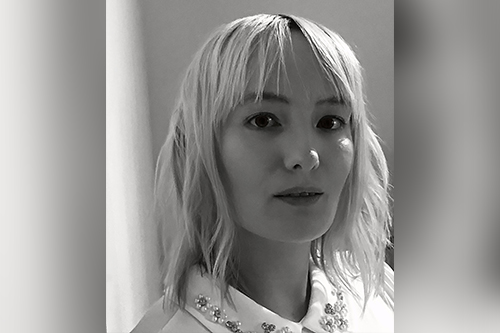 Earlier this week it was revealed that Hiscox had reached an arbitration settlement over business interruption claims resulting from the COVID-19 lockdowns. Earlier this month the FCA reported that £757 million in interim or final payments has been issued to policyholders. The news feels a little like the end of an era – albeit a bleak, tumultuous and uniquely stressful era.
Of course, that is not to say that the full brunt of COVID's impact on the operations, finances and reputation of the insurance profession has fully registered yet and there will inevitably continue to be fallout on all those fronts. But while it's likely not the end of the story for BI claims linked to COVID, it is the end of a chapter and, as any good teacher will tell you, the end of a chapter is the time to look over your notes and evaluate what you've learnt.
I confess that I have neither the inclination nor the energy to dig deeper into the legalistic and moralistic rights and wrongs of the FCA's BI test case, today. But I think everyone from insurers, to brokers, to insureds would agree that the confusion resulting from the national lockdowns has only been beneficial to a highly select few.
And thus, what becomes clear is that what happened in 2020, and is continuing to happen in 2021, can never be allowed to occur again. The insurance industry now has a well lived-in example of what a truly unprecedented event looks like so now is the time to secure the barricades and to do what the insurance profession does best – mitigate, protect and support.
The concept of a government-backed reinsurance pool, along the lines of Pool Re and Flood Re, to offset pandemic risk has been bandied about since the earliest days of the COVID crisis. In June last year it was reported that a set of working groups had been established to develop such a proposal –Pandemic Re – but, despite the traction this news received at the time, there have been relatively few updates since.
Read more: Pandemic Re Steering Group establishes project committee
Without dismissing the significant regulatory and financial implications of such a solution, the ongoing uncertainty presiding major events from the Olympics, which still looks primed to go ahead, to WOMAD, which was cancelled on Tuesday, cannot be ignored. Providing insurance coverage for pandemic-related losses for such large events is likely to require a hybrid public/private solution and the insurance industry needs to be more proactive in developing such a solution.
Recent reports from PeriStrat LLC stated that total insured losses related to the COVID-19 pandemic in the global re/insurance industry could end up settling close to US$50 billion. Whatever the public sentiment may be when it comes to insurance and the services that insurance professionals provide, let us not fool ourselves – insurance companies are not (just) too big to fail, they are far too important to the very fabric of our society to fail.
Insurance can do a lot - in fact, centuries of operations have proven that it can do and has done a lot - but everything hits its limits eventually, and there's no shame in that. It's a sentiment that has been mirrored in many of the industry conversations I've enjoyed: insurance exists to protect the few with the support of the many. Well, few can look around their immediate surroundings and not find the many that have required assistance and protection, in a myriad of ways, during this crisis.
Insurance professionals have had to face so many challenges over the last 15 months and so it feels like a heaping on of coals to add another item to their to-do list. But they urgently need to rally around a Pandemic Re type solution, to express the necessity for such a solution, and do everything they can to ensure this happens - not just for themselves, not just for their customers, but also to protect the very nature of the insurance industry and to make provisions for its future.