Editorial: Why cyber insurance is as much a responsibility as an opportunity | Insurance Business UK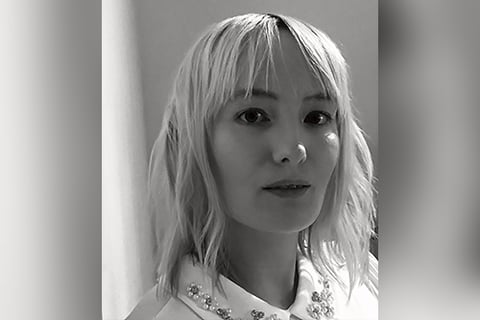 It's bad news for the insurance brokers who still view cyber insurance as the new kid on the block - that "kid" is now decades old and won't be ignored for much longer.
A Clark School study at the University of Maryland recently revealed that, on average, a hacking attack takes place every 39 seconds, highlighting the critical role cyber insurance plays in the homeostasis of businesses and economies. It seems that each week brings new word of a major cyber event, and earlier in January it was revealed that the SolarWinds trojan hack could cost cyber insurers £66 million.
Cyber security has entered the public consciousness at an accelerated rate over the last year due to a dual impact from the COVID-19 pandemic. More people than ever before are working from home while cyber criminals have elevated not just the frequency but also the severity of cyberattacks. The cyber insurance market can, therefore, represent an untapped opportunity for shrewd brokers who are looking to add value to the insurance journey of their clients at a time when that is more important than ever.
As is all too often the case, the opportunities that the cyber market offers brokers are mirrored by the challenges that it poses, and it would be disingenuous to discuss cyber insurance without highlighting that, as a product, cyber is complex and ever-changing. But cyber is not a new product and, over the last decade, as it has steadily grown in uptake, so too have new support systems and structures evolved as insurance companies look to support their broker partners.
The UK insurance and cyber security sectors have been commended for leading the pack when it comes to upskilling their broker partners through services such as webinars, helplines and case studies. 2021 is the year that brokers need to embrace the support services on offer and to utilise the knowledge they receive to propel cyber into the mainstream. Indeed, with brokers facing the same challenges as so many of their clients, it is clear that now is the time for them to leverage their experience, their empathy and the assistance of cyber security professionals to support their clients in making informed coverage decisions.
Closing the expectation gap between insurance services and consumers is front of mind for the UK insurance industry at the moment. And a key element of rebuilding this trust is brokers getting in front of the issues that may not impact their clients today, but will inevitably impact them at some point in the near future.
There is no excuse for insurance brokers not to educate themselves about cyber insurance now that they face a 'digital-first' future born of businesses having to embrace digitisation during national lockdowns. To be at the forefront of cyber insurance conversations is the fruition of the value proposition of the broking profession – to be the voice of reason, of experience and of foresight.
The advantages of offering well-informed and customer-centric cyber insurance solutions have far-reaching consequences both for brokers and their clients. By raising awareness of the need for cyber insurance, brokers do not just broaden their own cross-selling capabilities but also raise the profile of an essential insurance product.
Being ahead of such conversations is indubitable proof that a broker is on the ball, with an eye constantly fixed on what the future might bring. This is what clients are looking for from their brokers but, more to the point, this is what they are coming to expect in light of the COVID crisis and the reputational harm it has wreaked upon the insurance industry.
Many businesses are facing dire financial straits right now and trying to find the funds for another form of coverage might be the last thing on their minds. But, as noted by CFC's Graeme Newman, in today's society, businesses are targeted by cyber criminals not because they're valuable but because they're vulnerable, and this vulnerability runs deeper than ever amid a socio-economic crisis.
So brokers must push past the initial 'no' and provide all the relevant information required for clients to understand exactly what it is that they are refusing. The FCA BI test case has conclusively proven the need for brokers to have difficult conversations around coverage, a lesson that must be carried over into the cyber insurance market.
So, my key message to insurance brokers is this – your clients might not thank you now for pressing this point, in fact, unless they have a claim, it is unlikely they will thank you later. However, the fundamental role of the broker is to be a trusted risk advisor and cyber offers a real opportunity to be just that.