How entrepreneurial minnows can take on the big fish in insurance | Insurance Business UK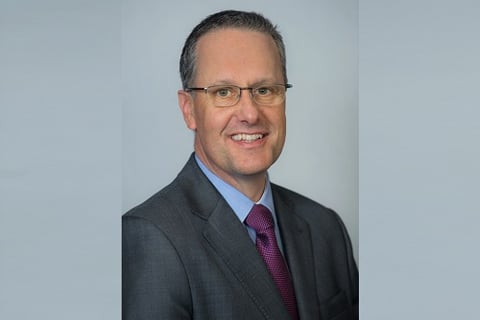 Starting up a new brokerage is exciting, but it can be tough and have its challenges. Many individuals find it a liberating experience but it can all too often be isolating. Nevertheless, the start-up scene is booming, and there are some fantastic success stories from new brokers.
As an industry, we are seeing a number of brokers from across the UK deciding to set up on their own, each taking a different path. First of all, there are those who work for large corporations who want to go it alone. I believe we're seeing this trend as a result of the accelerated acquisition of larger brokerages with many execs becoming disenfranchised. The account execs are often the individuals within a brokerage that have the customer-centric skills and love spending time helping their customers. Then there are account executives at established brokerages with strong entrepreneurial skills and the desire to do things differently; and of course, there are the individuals that have gone down the appointed representative (AR) route to avoid the clutter of starting their own business.
No two brokers are the same and the challenges and opportunities will vary from person to person. However, there are certain procedures, usually on the admin side of a business, which many start-ups have often never faced before; from managing finances and setting up software to understanding new compliance regulations.
"Excitement comes from a journey that you are fully invested in"
Start-ups are in a unique position to shape a business the way they want to. Starting a new brokerage gives you the opportunity to define your own brand culture and trading style. It's an exciting and rewarding experience, especially if you have come from a more controlled environment.
For father and son brokerage Full-Time Cover it was the "burning desire" to be their own boss that made them take the plunge.
"You see from experience how you want to do things differently and so you back yourself to do it," says son and director Matthew Dewen. "Excitement comes from a journey that you are fully invested in. You make things happen because you have to and there's a huge degree of satisfaction when it comes together."
"The most exciting thing is proving our concept works and knowing that, ultimately, the more effort we put in, the more successful Prospero will be," says David Robertson at husband and wife run brokerage Prospero Insurance, who made the decision to move from an AR to being directly authorised. He believes that in shaping a brokerage having the right team is key.
"Within Prospero we all bring different strengths to the table but are a very close-knit team and the business is an extension of our family. When we recruit, we make sure any additions fit into that philosophy.
"Brokers are the eyes and ears of the insurers"
There are a lot of big fish in the insurance industry, and it can seem like the pond is overcrowded at times. However, the entrepreneurial minnows in the broking industry are thriving because they can be flexible, responsive, have speed of execution.
Jane Chewins, at Jane Chewins Limited, who made the move from an AR to a directly authorised business, believes it is the insight that brokers have that sets them apart.
"Brokers are the eyes and ears of the insurers," she says. "We know what matters to the insurers and what matters to our clients."
Robertson thinks it is the speed and freedom that brokers have that gives them the edge.
"We can make instant decisions about how and where we want to position the business without the overheads of large city centre offices, bureaucracy and layers of middle management staff. We don't do nine to five, we are there when our clients need us and we are the ultimate decision makers," he says.
"You can't be a shrinking violet in this game"
Generally, it is those that have a robust plan that tend to be successful when starting up.
There is a lot of work upfront initially when you're forming a new brokerage and there can often be barriers from the big fish. You are dependent on getting your compliance, IT, agencies and TOBAs in order, which can be very time consuming if you don't have any support.
"The most important things are doing what you say you'll do, and being efficient and personable," says Chewins. "You can't be a shrinking violet in this game, you have to be approachable and get yourself out there. It's about creating those relationships."
There are many factors that need to be considered when establishing yourself as a broker, marketing also being a prominent one. In today's digital age, you need to have an online presence through a website and social media, as well as traditional printed collateral to give prospective clients.
"You enter a minefield of previous unknowns. You may be an expert of a particular field with a great book of business to start with, but without compliance, regulatory assistance, HR, marketing, to name a few; can you really get off the ground?" explains Dewen.
"Mental health is important for anyone thinking of starting up."
When setting up any business, unforeseen circumstances can come out of the woodwork, and setting up a new insurance broker is no different.
Dewen believes preparing yourself mentally is key to overcoming them.
"Mental health is important for anyone thinking of starting up," he says. "I've read that 80% of business owners consider the hardest time of their life was starting their company. I can vouch for that! The unknown will always be there to varying degrees but being resilient allows you accept that certain things will be out of your control, while being able to react to things when they go against you."
Whereas, Robertson believes it is knowing your limits that safeguards you from the unexpected.
"We don't overly prepare for the unknown but try and make the most of the here and now, the future can take care of itself," he says. "We have plans but it is important to us to build solid foundations and don't spread ourselves too thinly."
When looking into the future, it is technology which is going to play a crucial role in start-up success. Insurers have been talking about the digital age, transformation and disruption for some time but it's the 'new kids on the block' that are truly implementing change. Many of the industry's innovators are millennials looking to go it alone and create an industry for the future. Despite the digital revolution I truly believe the role of a broker will always require building strong personal relationships and those that really succeed are the start-ups that embrace innovation while maintaining the personal touch.
Having the support and guidance from a critical friend who's been there and is able to hold you accountable for what you said you'd do and when you'd do it is the final jigsaw piece. You're answerable to no-one so having someone on hand is essential.