Mapping out signposting in insurance | Insurance Business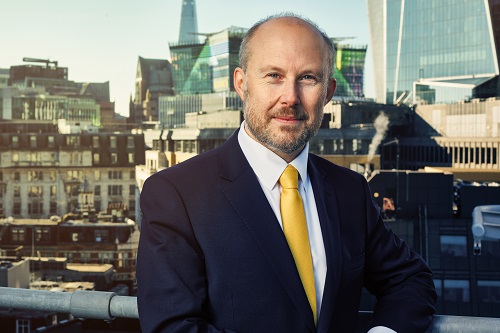 For the last 12 to 18 months there has been a lot of discussion on the direction of signposting. I'm not talking about helping you get from A to B but about getting customers to the insurance cover they need.
BIBA, the ABI and the Government have had in place an agreement on age and insurance for older people seeking motor and travel cover since 2012 where providers will 'signpost' a customer that they can't help to providers that can. This arrangement has signposted more than 500,000 older people since its creation.
Since then however, the FCA has been looking at how other customers with different needs, especially those with cancer and other pre-existing medical conditions, find their way to travel insurance that meets their requirements. The road map to the latest FCA response to its Call for Input began in its 2016 Occasional Paper exploring issues around 'Access to Financial Services in the UK'. At its launch the FCA outlined a number of key issues including:

a range of access issues that can impact consumers particularly prevalent for people who have, or have had, cancer and other pre-existing medical conditions;
the need to understand the market and consumers' journeys better; and
the existence of an opportunity for the industry, regulators and consumer groups to work together to produce meaningful change for vulnerable consumers.

In June 2017 a Call for Input followed, asking participating market providers to help the FCA better understand the issues by outlining challenges in providing suitable insurance for people who have or have had cancer, and the challenges customers face in finding cover.
In 2018 at the BIBA conference in May, FCA chief executive Andrew Bailey expressly praised the work of BIBA's Find-A-Broker service in relation to helping customers to access insurance. This was timely as the FCA's response to its call for input was published in a feedback statement a month later. It highlighted that there are specialist providers that can help those struggling with more common channels to access travel insurance, even if they are currently being treated for cancer. But it also highlighted that; "consumers can face complicated and frustrating journeys trying to find them."
And therein lies the problem – these specialists that can offer bespoke solutions and truly help people that face the most challenges, by their nature tend to be smaller, less visible, and lack the marketing budget of the big generalist providers. In fact, the FCA recognised this stating:
"Specialist providers are at present crowded out of the advertising market, unable to compete with the high-cost and high-visibility campaigns of mainstream providers. As a result, consumers with specialist needs usually make first contact with a mainstream provider who may not be able to meet their needs. These consumers may never discover the offers available from potentially more suitable and more affordable specialist providers."
In its feedback statement the FCA also said that: "We are convinced that better signposting would have a positive impact, greatly improving consumers' ability to get affordable cover. There are specialist providers doing more granular medical risk assessments with more experience dealing with consumers with particular pre-existing medical conditions. They provide largely more affordable cover for those with more specialist risks. The principal problem is that consumers find it difficult to access the specialist market."
At BIBA we believe we have a solution, established for more than 15 years, that with some development can meet the specificities that the FCA has called for. It's tried and tested, it works and it's scalable and it can drive forward the desire to improve the travel insurance situation for many more customers. What is needed is more visibility. Yes, insurers, charities, and even Government signpost customers to the service but many more people could find their way to it.
The FCA and the industry can fix this too. Insurers and brokers pay a levy to the FCA to fund the Money Advice Service. This organisation is currently transitioning into the new 'Single Financial Guidance Body' and so can be a key part of the solution but it's focus is not on insurance. Why not take some, or all, of the levy that the insurance industry already pays, and use the funds to do more to help people be directed to a suitable signposting service?
After all Arnold Schwarzenegger successfully told everyone about the looming deadline on PPI on behalf of the FCA, maybe he'll be back!