New answers to old problems in insurance | Insurance Business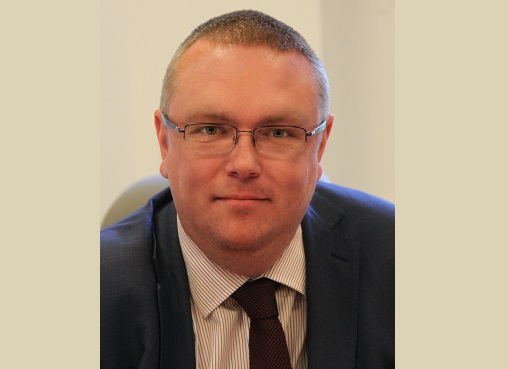 As I write, Lloyd's is poised to publish its prospectus, The Future at Lloyd's – proposals on how it might develop to remain relevant in the global insurance industry. At LIIBA, we have welcomed the very collaborative approach that John Neal and Ben Reid have taken to drawing up these ideas, in seeking our help, and we look forward to playing our part in the ongoing consultation.
Whatever our views on individual parts of the prospectus, we share a common central objective. A strong, vibrant, innovative Lloyd's market must be a key part of the offering we make to our clients. It has always been at the heart of London's unique offering – the ability to find cover for clients that is simply not available elsewhere. We must ensure it retains and grows that ability. We look forward to discussing what happens next.
Where we can all agree is that the frictional cost of placing and servicing insurance in London needs to be reduced. Brokers still do more on behalf of London – and especially Lloyd's – carriers than we do in other centres. And the way we have to do it remains too clunky, reliant on aged systems that should have been retired long ago with only the distant promise of the modern digital age to which we aspire. That presents an impediment to bringing business here; a need to think twice and wonder if it is worth the effort in some instances at the margin. If we can fix these problems, then not only will existing business deliver ever greater value to customers, but there is a possibility we can grow the book.
Obviously, this is not a new concept. I have been engaged in this effort for longer than it took Tiger Woods to win another major. And we have not been without success. Insurers' Market Repository and Electronic Claims File were significant triumphs – albeit significant triumphs that are now in need of a refresh. And Placing Platform Limited (PPL) has captured the holy grail of removing paper from the placement process. In the last 12 months alone, we placed more than 55,000 risks on the platform. In total since 2016 the number is 75,000. We now have 106 brokers signed up to use the system and over 60 already participating. Insurers have breezed past their mandate targets. All Lloyd's approved brokers need to have an electronic trading capability by the beginning of next month.
PPL has shown we can do change. Now we need to extend the experience to the other parts of the insurance lifecycle where many of London's expensive peculiarities lurk. None more so than in the accounting process. There is an established approach to the efficient settlement of premium and claims payments for international insurance that has been around for about 10 years - the Ruschlikon process. It uses structured ACORD-standard data messages to automate reconciliation and trigger payment. In contrast, in London we predominantly use a system that delivers an error rate in the region of 25%.
So, the challenge for some time now has been to bring Ruschlikon to the bureau markets in London. The idea was that brokers could effectively hit the 'pay' button in their systems and the same message could go to counterparties whatever their particular bureau-related hue, making London as easy to settle with as everybody else. And, crucially, global placements in which only part of the order comes here – which can be as much as 40% of a broker's specialty book – could all be accounted for in the same way. No difference leading to no complexity leading to no errors.
Despite considerable effort, this has been not yet been delivered although the prize is huge. We need to focus on one simple objective: to make an internationally recognised process work in London, not try to make it fit around us. Removing 'Londonisms' has been a core part of the work; let's not lose sight of it now. If the Lloyd's prospectus, and the energy John Neal brings to driving potentially radical solutions to serious problems, can be the catalyst to refocussing our efforts in the account arena to bring London into line with the existing international standard, that alone would be an achievement of no little significance.