Why innovation in insurance is not just a phase | Insurance Business UK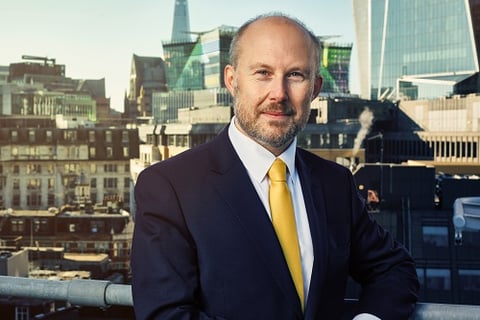 Ever since I started my career, I've been aware of what some might call management speak or corporate buzzwords. I've been told to 'push the envelope' 'raise the bar', 'be agile' and 're-engineer' all through the window of opportunity! These seem to come around in phases.
It's also true to say that only a few years ago innovation was something rarely mentioned in connection with insurance, it happened in tech environments, in pharmaceuticals, in vehicle engineering. Innovation was always there, we just never had a phrase to describe what was happening.
It's easy to see innovation and insurtech as transient buzzwords – but it's what's behind the words that really matters. The activities they describe can bring real benefits to your business's bottom-line. Technology is increasingly becoming solidly embedded in insurance businesses and the techniques and processes imbibed by brokers. It's far from transient; it's here to stay.
You may doubt this; but the evidence is clear. Look at the number of insurtech events that are advertised – the demand seems to be insatiable. BIBA's own cross-industry innovation working group meets monthly and its agenda is as packed as it has ever been. BIBA has committed to help brokers innovate through supporting them with digital upskilling programs and by providing an easy means to access insurtech providers through an online portal – an insurtech dating platform if you like. And to top off the work we've been doing recently, there is what we colloquially refer to in the office as the 'return of the Hack'!
The BIBA Hackathon is returning to the BIBA conference in May. Last year we were delighted with how our first hackathon was received. But did it have enough legs to bring it back? The answer is a resounding 'yes'!
With an aim to continue to demystify innovation and help our members engage with innovative techniques, we wanted to make sure that we're setting the participating innovators relevant challenges that matter to you. We surveyed BIBA members for the pain points that you feel in your day-to-day businesses, and we're going to be getting the participants at the Hack to come up with solutions to them.
But it's not just brokers getting excited and engaged in this. We began inviting teams to participate around the turn of the year. The response and interest has been impressive. We have brokers, insurers and tech experts ready to pitch their wits against each other. And we have others on a wait list - our hack is essentially 'sold-out'.
As well as the challenges being made by brokers, the winning idea will be democratically chosen by attendees at BIBA 2019 – using tech voting devices of course. The hacksters must and will create ideas that appeal and that will be used by brokers and insurance professionals who will be there on the ground voting for the winner. One of last year's winning ideas is already being developed further as a means to educate younger people and children about insurance and insurance careers – a real investment in the future.
The theme of the BIBA conference in 2018 was Innovate Evolve Thrive and highlighted the need to adapt to an environment that is changing at an exponential rate. This year the theme: Leading the Way highlights the importance of our sector and how it can influence and lead.
Innovation and insurtech is thriving and the Hackathon will be an integral part of the conference programme. Highly visible and highly inclusive. Innovation in insurance in action and here to stay.