Why it's more important than ever to think international | Insurance Business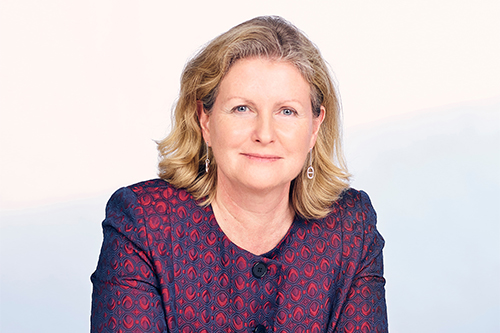 Around the world, individuals and organisations are playing their part in building a trusted international insurance profession. For businesses in the UK, this seems especially important right now, as we approach uncharted waters in terms of Britain's relationship with the European Union, and, in that same vein, the rest of the world. The CII has, for a long time now, been conscious of how our profession, through our shared and joint experience, can be of benefit to people across the world, and we remain committed to ensuring that continues . To underline this, we have recently added two new positions to our board whose role is specifically to focus on our international responsibilities.
The CII's role in the international insurance ecosystem is to help facilitate, support, and celebrate the creation of a global profession. We recognise the importance of being a trusted partner, and this means ensuring our learning services are relevant, our members are fully engaged, and our contributions are insightful. In a world which seems to be continually moving towards a culture of internationalism, promoted in part by the proliferation of cyber, and the opportunities therein, a pragmatist realises that establishing how an organisation's role fits within the global business environment is not an option, but a necessity.
Upon realising how the insurance profession can expand its reach, the next question is in asking where to start. The Chartered Insurance Institute believes the next decade will see the insurance profession in Africa play an important role in the continent's continued economic and social development. In fact, the CII has been active in Africa for decades, working with partners including affiliated institutes, training colleges, regulators, major employers, and many more. The wealth of diversity in the continent's needs and possibilities presents exciting new challenges for the profession to tackle, and the CII is well placed to help with this, as we continue to expand our remit as a professional body on the international stage.
It is for these reasons, as well as others, that the CII became an accredited member of the Commonwealth. When we first began looking at attaining Accredited status, we were shocked to find no insurance, risk, or financial advice bodies represented. Therefore, this presented an opportunity for us to fill an important gap. Furthermore, there is a strong overlap between the CII's footprint in Africa, and the countries that are members of the Commonwealth. In becoming accredited, we are able to work more closely with Commonwealth officials and other accredited organisations to support the Commonwealth's objectives – especially creating opportunities for young people, promoting gender equality, and boosting economies through trade and investment, all of which are commitments shared by the Commonwealth and the CII.
Insurance is already a global profession. Every consumer in the world needs the protection that our sector can bring, particularly emerging economies in countries in Africa, the Caribbean, and central and South Asia. The Commonwealth covers a third of the entire population of the world and this population is extremely young and hungry for education and career opportunities to make a difference.
As part of our accreditation process, we have committed to better represent our international activities and membership on our board and committees. And we have committed to focus on the international and ethnic diversity of our people, as we have done with gender.
Ultimately, the CII is an international organisation because insurance is an international profession. As a professional body, we are ready to champion the definitions of ethics and good practice for insurance in every part of the world, as a united profession is the best vehicle for confidence, growth, and stability for our clients, be they in the hottest parts on the Serengeti, or the most drizzly ends of Lombard Street.